The Restaurant Millennials Love Most Is ...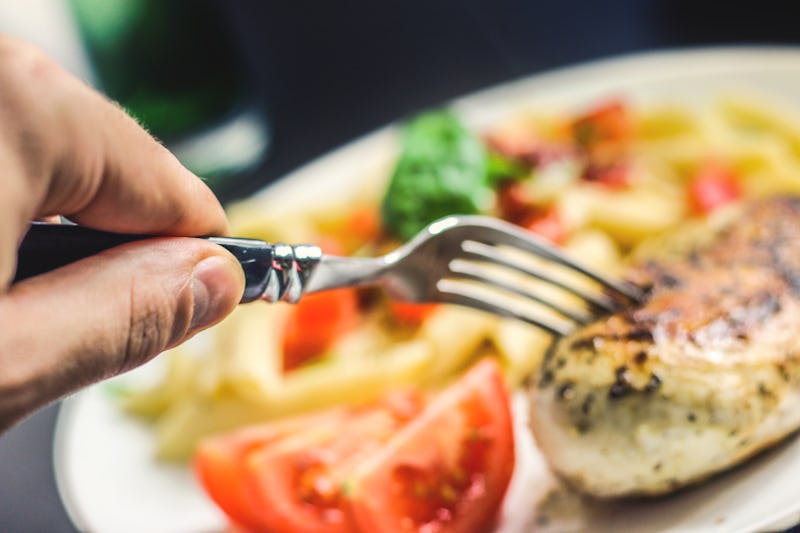 Earlier this year, the home of the cheddar bay biscuit saw a 33 percent jump in sales thanks to shout-out from Queen Bey in her single "Formation." But it seems this was no one time growth-spurt for the casual seafood chain — according to a recent survey, Red Lobster is Millennials' favorite restaurant. The Consumer Picks survey performed by Nation's Restaurant News found that out of 173 restaurants, consumers aged 18 to 24 named Red Lobster their restaurant of choice. So if you're gonna try to get into any club this weekend, make it the Fresh Catch Club.
The restaurant managed to hook the youthful demographic without intentionally fishing for them. "Red Lobster is not the first place people think of as a favorite restaurant for Millennials. It's particularly interesting because we have not been explicitly targeting Millennials," CEO Kim Lopdrup explained in an interview with Business Insider. "We've just been focusing on making improvements overall." While the results of the ratings may have come as a surprise to Lopdrup, most Millennials know from internet dating that coming on to strong can be a turn off (srry, red lobster, bsy 2night).
Instead of focusing on a specific demographic, Red Lobster has been attempting to improve the decor and menu overall, carefully listening to customer feedback.
The two-year revamp has clearly been working for the once-struggling brand. Across the board, Red Lobster pulled in impressive results with top scores on Service, Menu Variety, and Craveability (apparently a real category) compared to other restaurants in its class.
The speedy decline of Red Lobster a few short years ago was heralded as the end of casual-dining due to a financially struggling middle class. Fast-casual chains like Panera were predicted to take their place. But the seafood chain has managed to climb out of the tank and jump from its ranking in 14th place last year to fourth overall among casual-dining restaurants today.
Since being acquired in 2014 by Golden Gate Capital and installing Kim Lopdrop as CEO, Red Lobster has been working on its image and transforming the brand. Changes in aesthetic and decor seek to mimic the style of Maine's famous fishing village of Bar Harbor. The menu has expanded its local, fun, and fresh offerings, adding wild-caught Alaska Sockeye Salmon, lobster and shrimp tacos, as well as starting to make the scampi sauce in-house (giving extra for biscuit dipping). Big Shrimp may be oxymoronic, but Red Lobster has listened to feedback and increased the size of its shrimp by 47 percent in 2015.
While other restaurants were trying to mimic fast casual chains' in-and-out atmosphere, Red Lobster went the other direction. They encourage people to dine-in with communal tables perfect for parties and have beefed up the cocktail offerings. Lopdrup guesses that these additions may resonate with the younger crowd: "Millennials are very social. They like to share experiences with friends and they like to dine in groups, and Red Lobster is well set up to handle large parties."
Or maybe Millennials just love cheesy biscuits? We may never know.
Images: pexels, RedLobster/Instagram,