Twitter Has Lots Of Feels About the Insta Update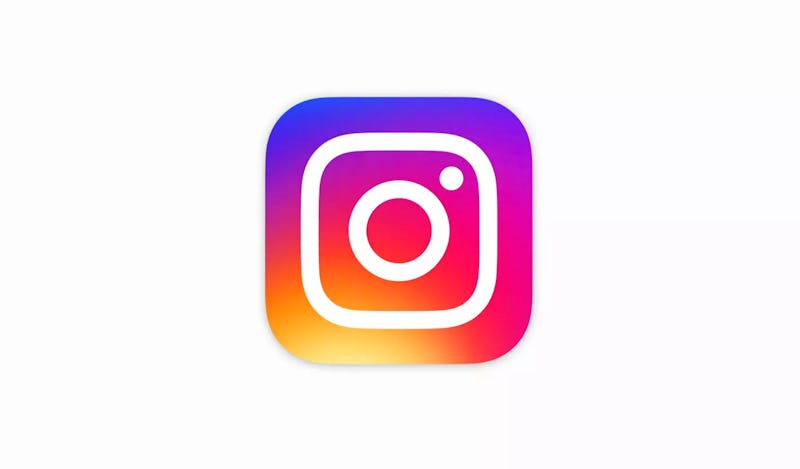 ICYMI, Instagram has unveiled a new logo and app redesign, and it has people feelin' some kind of way. The makeover, which includes a new monochromatic interface, is the subject of some serious chatter on social media, with reactions ranging from the pleasantly surprised to the downright irate. But the best Twitter reactions to the new Instagram logo and app redesign are, well, the best. People haven't held back their feelings over this obviously life-altering change, and some of their responses are worth the hassle of having to recalibrate the love you had for the OG Insta logo.
According to the company's official blog post, the app's core navigation is no different — it simply boasts a fresh new look. So don't go flipping any tables just yet. Ultimately, this won't change your Insta game too much. Like many other fans (and also Natalie Imbruglia), I'm torn over the redesign. If we're being honest, I always dug the retro-looking camera logo Instagram held onto for so long. Having said that, sign me up for the fresh new black and white interface any day of the week.
No matter where you fall on the spectrum, though, there's surely someone in the Twittersphere you can relate to. Like, perhaps:
Those Who Are Straight-Up Feelin' It:
Or Those Who Minced No Words:
Those Who Dislike Sudden Change:
Those Who Are Still Too Hung Up On Other Insta Issues To Really Care About This One:
This Guy, Who Expanded His Lexicon For The Occasion:
Those Who Summed It Up In True Millennial Fashion:
Or The Ones Having '90s Kid Flashbacks:
The Cheeky Blokes Who Turned To Humor To Help Them Deal:
As Well As The Few Who Kept It In Comical Perspective:
Image: Instagram