This 'Bachelorette' Contestant Has A Cool Job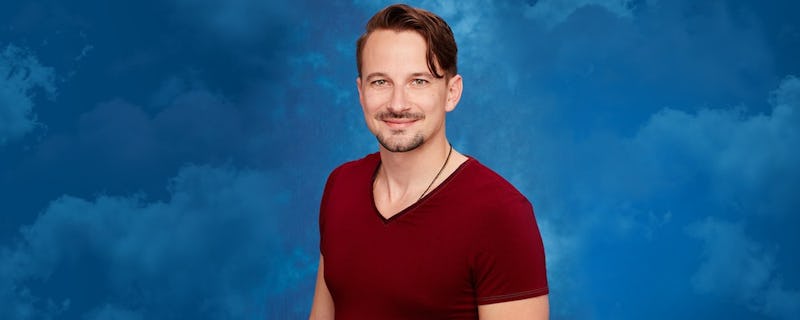 If your TV schedule calendar is on point, then you will have already marked May 24 as an essential date to keep free. Why? Because the new season of The Bachelorette is starting, and you and I both know that it's going to be just as wonderful and ludicrous as ever, especially with The Bachelor contestant JoJo Fletcher being this season's Bachelorette. But who are the 2016 Bachelorette Contestants? Thankfully, there's already a trickle of precious information to be found online about some of them, and there's one who is definitely attracting a lot of attention already: Evan Bass, an erectile dysfunction specialist.
Before I delve into the specifics of what an erectile dysfunction specialist does (because this kind of knowledge is vital information), it's worth mentioning that Bass is clearly one of the leading contestants of The Bachelorette 2016. Just see what The Bachelorette host Chris Harrison has to say about Bass and tell me you're not instantly rooting for him:
"...he is a really decent guy and JoJo likes him a lot. He is a single father raising three boys while running a chain of clinics. He is very normal and down-to-Earth. He is used to the real world of working and making lunches for the kids compared to the puffed-up party guys"
Adorable, right? But still, an erectile dysfunction specialist? What exactly does that entail? Essentially, an erectile dysfunction specialist is a sexual health doctor for men, specifically looking at the hormonal, mental, and physical influences which can impact on a man's sexual performance and at the best methods for improving or fixing problems with that performance.
Erectile dysfunction can understandably be a topic of embarrassment for men to talk about (even with their doctors), so it takes men like Bass to provide a welcoming clinic for them, raise awareness about the condition, and to encourage them to come forward and receive help. He's basically a sexual health hero. In fact, here's an old interview with Bass talking about his profession:
Total hero. And I dare I say it, quite the charmer too. Of course, it seems pretty fitting for The Bachelorette to feature a contestant like Bass who isn't shy when it comes to talking about sex and I'm sure that part of his personality will be utilized greatly during this season. It's also become a bit of a Bachelorette trope of sorts to have the guy with the weird job as a contestant. Remember the mushroom farmer? The spinning sign inventor? The tailor / magician? Compared to them, an erectile dysfunction specialist seems pretty damn normal.
We'll have to wait and see whether Bass manages to win JoJo's heart, and I for one simply cannot wait to find out if he does.
Images: ABC