The One 'Bachelorette' Contestant To Watch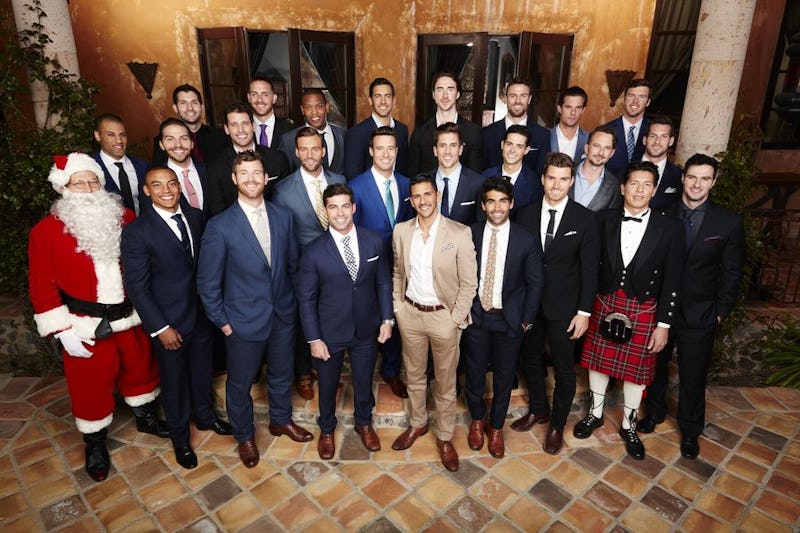 You guys, The Bachelorette is (almost) finally here. On May 23, we'll get to see JoJo receive her karmic retribution and find herself in the position to choose one man (or no man, it's her prerogative this time!) amongst a sea of suitable bachelors. Let me tell you, there are definitely several very intriguing guys who will be vying for our beloved JoJo's heart, but there's one of JoJo's men fans definitely need to watch above the rest. And, that would be Bachelorette contestant Luke Pell. He has the potential to go all the way.
Of course, there are many great guys that will be on the season of The Bachelorette. You don't get to become a contestant on that show unless you have something to offer (even if that something is purely entertainment value). I just think that Luke Pell has an amazing story to accompany his good looks, and that's not always easy to find. Let's be real, it's like finding a unicorn in the wild on these shows. Well, Luke is an impressive unicorn, and we all know how much JoJo likes unicorns... Here are a few reasons to keep your eye on Luke this season.
He's A Veteran
Luke's LinkedIn page says that he was in the army for five years serving in Afghanistan and officially left in 2012. During his service he was a platoon leader, fire direction officer, fire support officer and a battalion operations officer. So, he's basically a badass super-sized version of GI Joe.
He Attended West Point
His LinkedIn also lists this prestigious school, which is nothing to sneeze at. According to U.S. News and World Report, in 2014 West Point had an acceptance rate of 9.5 percent. That's only slightly higher than Harvard at seven percent. Luke is obviously very intelligent and highly motivated to be able to find himself accepted there. Those are great qualities to find in a man, JoJo!
He's A Singer
Right? Didn't see that one coming. This guy is a Renaissance man. According to his Twitter, he recently dropped his single, "Tungsten Steel" and it's pretty good! I hate country music and I dug it, so that should tell you something. His voice is really smooth, and he makes it sound pretty effortless.
His Faith Is Important To Him
JoJo has been pretty up front about her faith, and it looks like Luke shares a lot of the same values as she does. That's a great basis for a connection and just another thing they have in common.
The Bachelorette has a tough decision ahead of her if there are other contestants similar to Luke Pell. I know I'll be rooting for these two because it seems like they would be an amazing match. I simply can not wait for the season to begin on Monday, May 23!
Image: ABC/Craig Sjodin