14 Gender Neutral Baby Names Inspired By Artists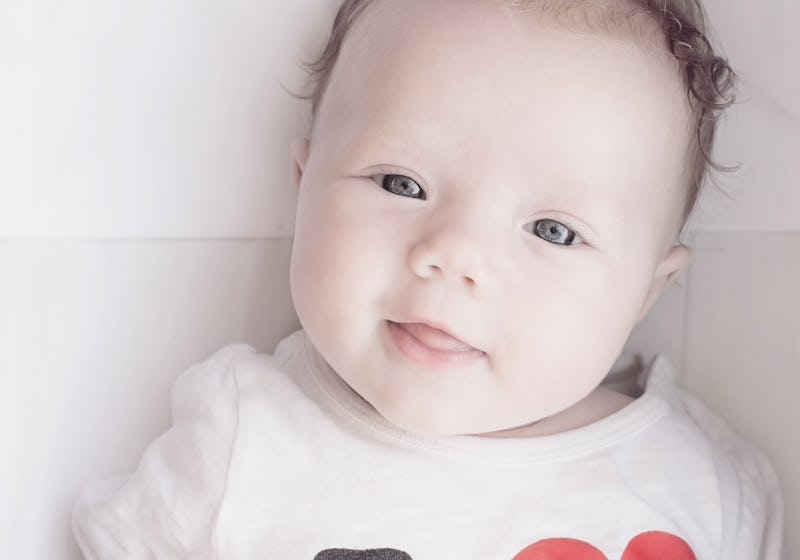 I'm a big fan of the concept of giving people great responsibility to inspire them to rise to a challenge. If you're a teacher and you give your student an A who really deserved a B-, you might inspire them to value themselves and their work more. The next paper they turn in might be a real A. I think this concept also applies to names. If you give someone a strong name, they will rise to defend it. They will be inspired to carry it well. You're not going to raise a kid named Thor who is scared of his own shadow. Chances are, you're going to raise a kid named Thor who holds a power that's beyond them.
In the creative realm, you might inspire your child to be more artistic if you name them after a great artist. Knowing that their identity is rooted to a powerful and creative person might inspire those very qualities in themselves. And if you chose names that are gender neutral, you're giving your child the freedom to identify with gender however they want, and still keeping them weighted at the same time with the inspiration behind the identity of the artist.
Because some of our greatest artists are international and span centuries, their names are more interchangeable than you might think. These are a few of my favorite gender neutral names, perfect for the parent who's into art.
Andy
Origin: French, meaning brave.
Andy Warhol was an American artist known for pioneering the visual art movement known as "pop art".
Joan
Origin: English, meaning gracious.
Joan Miró was a Spanish surrealist painter, sculptor and ceramicist.
Rene
Origin: French, meaning reborn.
René Magritte was a Belgian surrealist artist influenced by Freud.
August
Origin: German, meaning revered or venerable.
August Macke was a German expressionist painter and helped to bring avant-garde to Europe.
Evelyn
Origin: English, meaning light and life.
Evelyn Dunbar was a British painter and illustrator known for her murals depicting women during World War II.
Walker
Origin: English, meaning wanderer or forest walker.
Walker Evans was an American photographer who chronicled The Great Depression and farm life.
Eugene
Origin: Greek, meaning born with good fortune.
Eugène Atget was a French artist who pioneered documentary photography.
Jamie
Origin: Hebrew, meaning the right hand of favor.
Jamie Wyeth was a contemporary American realist painter.
Jean
Origin: English, meaning gift of God's favor.
Jean-Michel Basquiat was an American artist most known for his cultural graffiti movement in New York.
Theo
Origin: German, meaning bold, or a divine gift.
Theo van Doesburg was in influential Dutch abstract artist.
Alex
Origin: English, meaning protector of mankind, or helper.
Alexander Calder was an American sculptor known for making mobile structures.
Cy
Origin: English, meaning a master or lord.
Cy Twombly was an American painter, sculptor and photographer known for his large scape pieces.
Ellis
Origin: Hebrew, meaning the Lord is my God, or light.
Ted Ellis is an American artist, most recently known for his portrait of the president titled "Obama, the 44th President."
Sully
Origin: Irish, meaning dark-eyed, or sullen.
Thomas Sully was an American Portrait painter who captured on canvas many of our founding fathers.