FOX's 'Coupled' Will Make You So Envious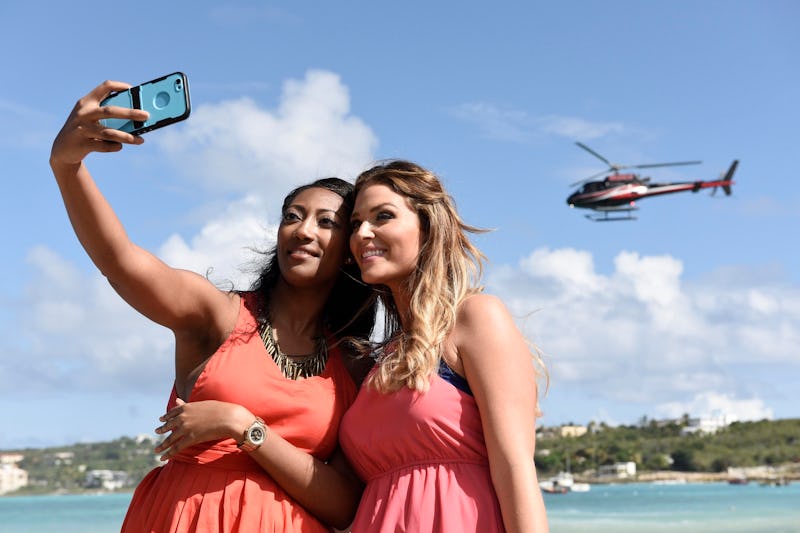 We've all fantasized about finding love in a tropical setting, experiencing the joy of finding someone you connect with while sipping mixed drinks out of coconuts. It might just seem like a dream, but where FOX's new reality show, Coupled , is filmed will make you realize that this fantasy could actually come true. The ladies-first reality dating show is filmed on a tropical location where the lovers-to-be are all housed in a private island resort while they discover who they are attracted to. And while watching the competition go down, fans of the shown drawn to the exotic background and luxurious setting may wonder for themselves how to go somewhere that looks as nice as Coupled does.
Well, if you're interested in getting the full Coupled experience for yourself, you're going to want to book your plane ticket for Anguilla. Anguilla, located in the Caribbean Isles, is notable not just for its exotic location, but for its exclusivity. The island is no more than 35 square miles, yet it has become an incredibly popular spot for tourism — and judging from Coupled, it's also a great place to find love. Jealous yet? Here are a few pictures of Anguilla that'll make you yearn for an island vacation.
Ocean Blue
Anguilla will become a comfortable home for the ladies of Coupled as different men make their way to the island hoping to win their affections.
Palm Trees & Cool Breeze
The Anguilla location is much more relaxing than the settings of some of the shows that have been created by Coupled producer Mark Burnett. The famous reality show producer made a name for himself with Survivor, and has gone on to produce other programs like The Voice and Shark Tank. Given Burnett's pedigree for long-lasting reality shows, expect Coupled to be around for a while.
Summer Sunsets
If you thought the days were beautiful in Anguilla, then you are in for quite a treat once you take a look at the sunsets. The nights prove to be just as impossibly beautiful, and you would be forgiven for beginning to believe that perhaps Anguilla is a little too perfect.
Partly Clouding Evenings
It's almost like the clouds themselves are perfectly sculpted to suit Anguilla. This island truly appears to be the definition of paradise.
Wavy Perfection
It almost seems impossible for Anguilla to be real, but the lucky women of Coupled get to spend plenty of time there while viewers watch jealously from home.
The gorgeous Anguilla setting will surely fuel the connections between the show's contestants as they become more familiar with each other. Don't be surprised if the island suddenly becomes far more crowded after Coupled premieres on May 17 at 9 p.m. It's likely that seeing the island in all its glory is going to sell a lot of plane tickets, and from those pictures, that seems like a pretty good investment.
Image: Michael Becker/FOX