10 Inspiring Quotes About LGBTQ Rights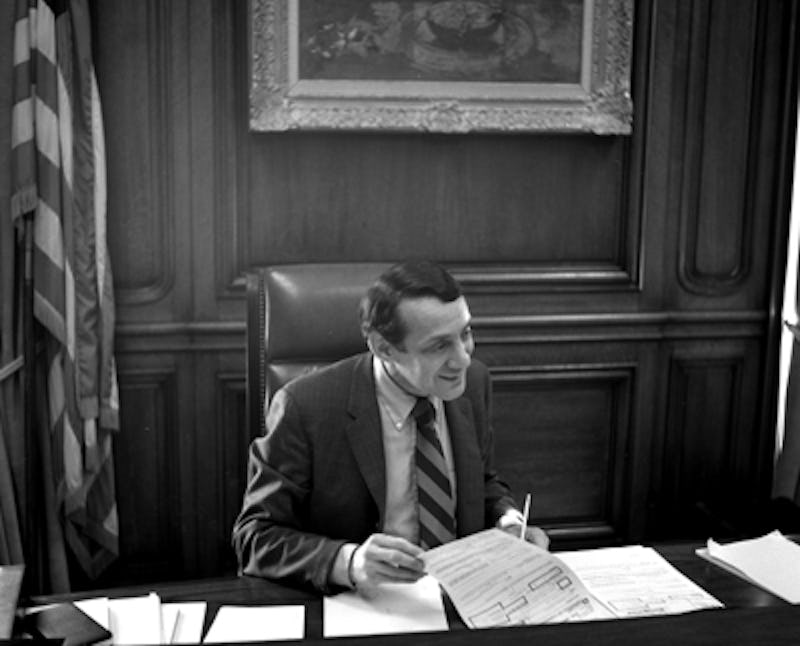 As you're undoubtedly aware, June of 2016 (which is coming up soon, you guys!) marks the first anniversary of the legalization of same-sex marriage in the United States. I don't know about you, but I'm already gearing up for the festivities, which promise to be truly epic. If you're not in the spirit yet, you will be once you read all the inspiring quotes about LGBTQ rights that show how far we've come as a society — and if you're not excited after that, I don't really know what to tell you. Congratulations on having your feels box removed, I guess?
Of course, before we begin, it's important to note that America isn't exactly an LGBTQ utopia, and neither is any other society. Same-sex marriage is legal and some states have passed legislation protecting the LGBTQ community from discrimination, but there's still a long way to go in the fight for equality. LGBTQ youth still have disturbingly high rates of suicide and homelessness; bisexual people face disproportionate amounts of poverty, violence, and discrimination; and transgender rights are under direct attack by discriminatory legislation passed in North Carolina and Mississippi this year.
Clearly, it's still not easy being LGBTQ, but that doesn't negate the fact that attitudes have changed for the better. Without further ado, let's look at 10 quotes about LGBTQ rights that are guaranteed to give you all the feels (and probably make you glad you live in the modern day).
1. "You know, gay, lesbian, bisexual, transgender — people are people."
— Judith Light, American actress and producer
2. "I support allowing gay couples to marry because of — not in spite of — my values. And many of those values are the same ones deeply held by those who do not believe in gay marriage."
— Mark Udall, American politician
3. "A person once asked me, in a provocative manner, if I approved of homosexuality. I replied with another question: 'Tell me: when God looks at a gay person, does he endorse the existence of this person with love, or reject and condemn this person?' We must always consider the person."
— Pope Francis, leader of the Catholic Church
(Side note: Would it be better if Pope Francis outright supported the LGBTQ community? Of course. But just a few decades ago, the Catholic Church was far more outspoken against homosexuality, which is why I've included this on the list — even if we're not all the way there yet, it's a huge step forward.)
4. "I believe much more in love and heart. That's much bigger [than] to see what you have in the middle of your legs."
— Lea T, model and transgender activist
5. "I want to encourage each and every one of us to interrogate how we might be an oppressor, and how we might be able to become liberators for ourselves and each other."
— Laverne Cox, actress and transgender activist
6. "One disco, one soft ball game, one lost love, one gay pride rally at a time."
— Jasmine Guy, American actress
7. "A lot of parents never speak to their transgender kids again; that's not the case in my family."
— Chaz Bono, transgender activist
8. "I kind of cheer the presence of any gay characters at all [in media]. ... We're kind of getting past the fact that they're the punchline or that they're the novelty."
— Jesse Tyler Ferguson, American actor
9. "I'm a supporter of gay rights. And not a closet supporter, either. From the time I was a kid, I have never been able to understand attacks upon the gay community."
— Paul Newman, American actor
10. "Hope will never be silent."
— Harvey Milk, American politician
Image: Wikimedia Commons