17 Books Set In The Southern U.S.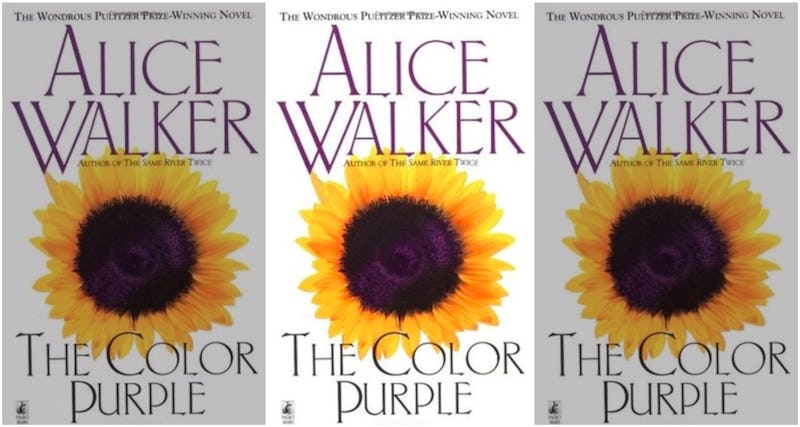 I've lived in the rural southern U.S. for my entire life, and let me tell you, the movies get it wrong. If you want to know what life in the land of sweet tea and heat is really like, turn to the books that perfectly channel the spirit of the South, not the film adaptations.
Have you ever cringed when that one friend faked a bad Irish accent at Bennigan's? That's how every Southerner feels when some actor throws an old-money Georgia twang on a Texan character and calls it a night. So when I tell you that Hollywood gets it all wrong, I mean it.
Now, for all the great things about the southeastern U.S. — the sweet tea, the barbecue, the wisteria and magnolias — the best books about the South don't sugarcoat its ugly history. Racism is still very much alive and well down here, and it's important to avoid romanticizing the Antebellum period and Lost Cause ideology. Which is a long, fancy way of telling you that you won't find Gone with the Wind on this list.
What you will find, however, are 17 fantastic works of literature that capture all of the South's grit and glamour, from before the Civil War until today. As always, this is not an exhaustive list, so please share your favorite southern books with me on Twitter, once you're done reading through my suggestions.
Alice Walker's most famous novel follows two sisters, Celie and Nettie, over the course of several decades. After Celie's marriage to a much older man separates them, she and Nettie go on to lead disparate lives in Georgia and West Africa, each unsure of whether the other has survived.
One of the most challenged books of all time, The Adventures of Huckleberry Finn follows Mark Twain's title hero as he rafts down the Mississippi River with Jim, a friend and escaped slave. Through Huck's alternatingly oblivious and wise narration, Twain's satirical novel explores the South's entrenched attitudes toward race, class, and religion.
To Kill a Mockingbird has long been a staple of 20th century literature, but its sequel, Go Set a Watchman, is the volume that really captures the spirit of the area. Progressive southerners will identify with Jean Louise Finch's dismay when, upon returning to her childhood home, she realizes that her father and lover are racists, and that she participated in a system of white supremacy.
Maya Angelou's 1969 autobiography examines more than a decade of the poet's childhood and adolescence. I Know Why the Caged Bird Sings follows her through horrors and joys, from her train ride to Arkansas at age three, to the birth of her son, just after her high school graduation.
5. Black Boy by Richard Wright
Like I Know Why the Caged Bird Sings, Richard Wright's memoir also explores racism's impact on black lives in the U.S. Black Boy details the author's childhood in Mississippi with his adolescence and young adulthood in Chicago, contrasting the resistance and racism he encounters in both areas.
This semi-autobiographical novel from Dorothy Allison centers on Bone Boatwright, a young girl growing up dirt poor in Greenville, South Carolina during the 1950s. Born to a teenage mother and declared illegitimate at birth, Bone survives years of abuse at the hands of her mother's boyfriend, in Allison's portrait of gritty southern life.
This 1972 memoir tells the story of Pat Conroy's teaching gig on Daufuskie Island, South Carolina — called Yamacraw Island in The Water Is Wide — in the Gullah Corridor. His preteen students have grown up disconnected from the world at large. Many are illiterate, and previous teachers, believing them to be beyond hope, have used physical and verbal abuse to keep them obedient. Conroy has other plans, but his unconventional teaching methods rub administrators the wrong way.
Set in early-20th century Florida, Zora Neale Hurston's 1937 novel follows one young woman's journey of self-discovery. In Their Eyes Were Watching God, Janie Crawford recounts the story of life with her three husbands, the death of the last, and her eventual triumphant return to a town where she previously lived.
After a young tourist drowns in the Tamassee River, her parents butt heads with local environmentalists over the possible recovery of her body. The Tamassee's eddies make retrieval dangerous, and disrupting the flow of water in any way will violate the Wild and Scenic Rivers Act, and set a dangerous precedent for entrepreneurial endeavors. As the story gains national attention, a reporter returns to her hometown and renews old relationships amidst the conflict.
Hurricane Katrina survivor Jesmyn Ward wrote this novel after she found herself "dissatisfied with the way [the storm] had receded from public consciousnes." Salvage the Bones centers on a pregnant 14-year-old and her family as they prepare for Katrina, endure the massive hurricane, and scrape their way through the aftermath.
Published more than a decade after the author's suicide, this Pulitzer Prize-winning, satirical novel follows unemployed academic Ignatius J. Reilly as he kicks around 1960s New Orleans, looking for a job. He's a walking contradiction, who loathes pop culture and watches movies just to make fun of them. If you took some enjoyment out of the irony of Holden Caulfield's tirades against "phonies," give A Confederacy of Dunces priority on your TBR.
After his roommate is committed, a deaf man interacts with the diverse people he meets in a mill town in Depression-era Georgia. A tomboy, a drifter, a café owner, and a philosophically driven black doctor round out the rest of Carson McCullers' cast of misfits.
Fannie Flagg weaves together two narratives in this 1987 novel. Unfulfilled housewife Evelyn makes friends with a nursing home resident named Ninny, who regales her with stories from Whistle Stop, Alabama, where Ninny's sister-in-law Idgie ran a successful café with her partner, Ruth, in the 1920s.
Erskine Caldwell's 1932 novel follows the Lesters, an unpleasant family of Georgia sharecroppers, who are fighting to keep the land on which they live and work as the Great Depression sets in. Unlike John Steinbeck's similarly situated — but much more likable — Joad family, the Lesters fear slipping into a lower social caste than that of their black neighbors.
Someone once told me, "Southern hospitality is fake," and I can't say that I disagree. With stories centered on a nagging grandmother, a neglected child, and a traveling Bible salesman, A Good Man Is Hard to Find and Other Stories dresses down Southerners' self-righteous manners and gentility.
16. Cane by Jean Toomer
This composite of poetry and prose explores the lives of black Americans living in urban and rural settings across the U.S. In Cane, conflict, love, and subsistence commingle to paint an honest portrait of life in the early 20th century South.
Kate Chopin's 1899 novella tells the story of Edna Pontellier, a 28-year-old wife and mother, who finds herself drawn into a less restrictive worldview following an affair with a younger man. Edna's conflicted relationships with her husband and two lovers take center stage in this short novel, set in Victorian Louisiana.
Image: Llewellyn Nys/Unsplash