The 'Coupled' Cast Is Looking For Love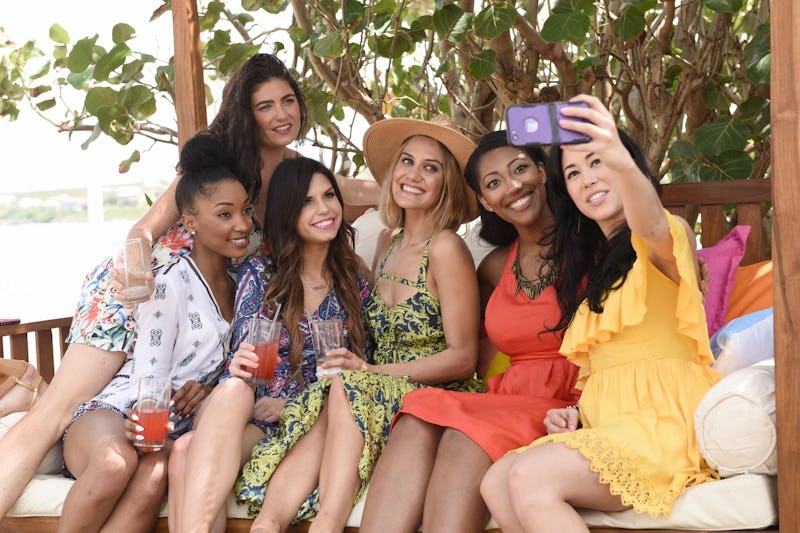 If you've ever wondered how people are brave enough to date on reality TV, think of it this way: if you're willing to let computer algorithms dictate the people you should date, how is a TV production crew all that different? Alright, sure, your OkCupid profile usually isn't broadcast on national TV, but you get the point. There's no denying, though, that the cast of Coupled , FOX's new show, is a little bit braver than your average daters — unlike the cast of, say, The Bachelor, these contestants haven't gotten the chance to get to know any of the people they'll be dating. At all.
And even though they're looking for relationships on television, that doesn't mean they're not serious about really falling in love. It'll be interesting to see how the competition progresses; because of the structure of the show, the women competing on Coupled will all be introduced in the very first episode, while the men will be added one by one over the course of the show. It's gonna be a fun journey, and before it gets started on May 17, meet the 12 ladies who will be searching for love in Mexico come the Coupled premiere.
1. Alex
Alex is a radio DJ working in Louisville, and while it's cliched, she definitely has the "Southern Belle" image thing down, even when she's not dressed for the Kentucky Derby. Also, she's a huge Taylor Swift fan.
2. Alicia
A former Miss Arizona, Alicia also has a blog devoted to both her general thoughts and, as she says, "mental health, research, awareness and advocacy." She definitely has a lot of positivity.
3. Alyssa
A model and actor living in LA, Alyssa already has lots of photos of both her modeling gigs and meeting celebrities, so she's going to be hard to impress.
4. Ashley
As a "curve" or plus size model, Ashley is seriously challenging the limitations of beauty standards, and is a body positive spokesperson.
5. Brittany
As the founder of Beautini, a service that connects women with luxury makeup artists and hair stylists, Brittany is a super accomplished NYC businesswoman. But she's not all business — she's the one who asks a guy to curl her in the Coupled trailer.
6. Domonique
Domonique is an attorney, and she also has amazing personal style. She also takes time to share legal tips and talk with her Periscope followers.
7. Kristin
Kristin is a photographer, as you can tell from the photos she posts on social media —sShe must have loved the beautiful vistas on the island where they filmed Coupled. She's also acted in a few movie roles, according to her IMDB.
8. Lindsey
Both a real estate agent and a radio host, Lindsey is from California, but overall, she has more of a country girl vibe. She also seems to have a great group of friends.
9. Lisa
Lisa may be all about her career IRL, but when it comes to her social media, she's all about documenting New York City, from the food, to the sights, to her life as a devoted dog lover and Manhattanite.
10. Michelle
The number one thing that separates Michelle from the rest of the cast is that she has a son, Ethan. But Michelle isn't defined by the fact that she's a mom — she's also working in lots of diverse fields, from music to real estate.
11. Taylah
Taylah competed in the Miss USA pageant, representing the state of Colorado, and was the reigning beauty queen in the state, attending events and promoting charities. Soon, she should start a post-pageant career, possibly utilizing her degree in psychology.
12. Terecia
And to round out the cast, TT is literally a princess. Well, she plays one, anyway: as a Disney performer, she takes on the role of Tiana from The Princess and the Frog.
Get ready for an exciting season!
Image: Michael Becker/FOX