Everything You Need To Know About The Mini Frapp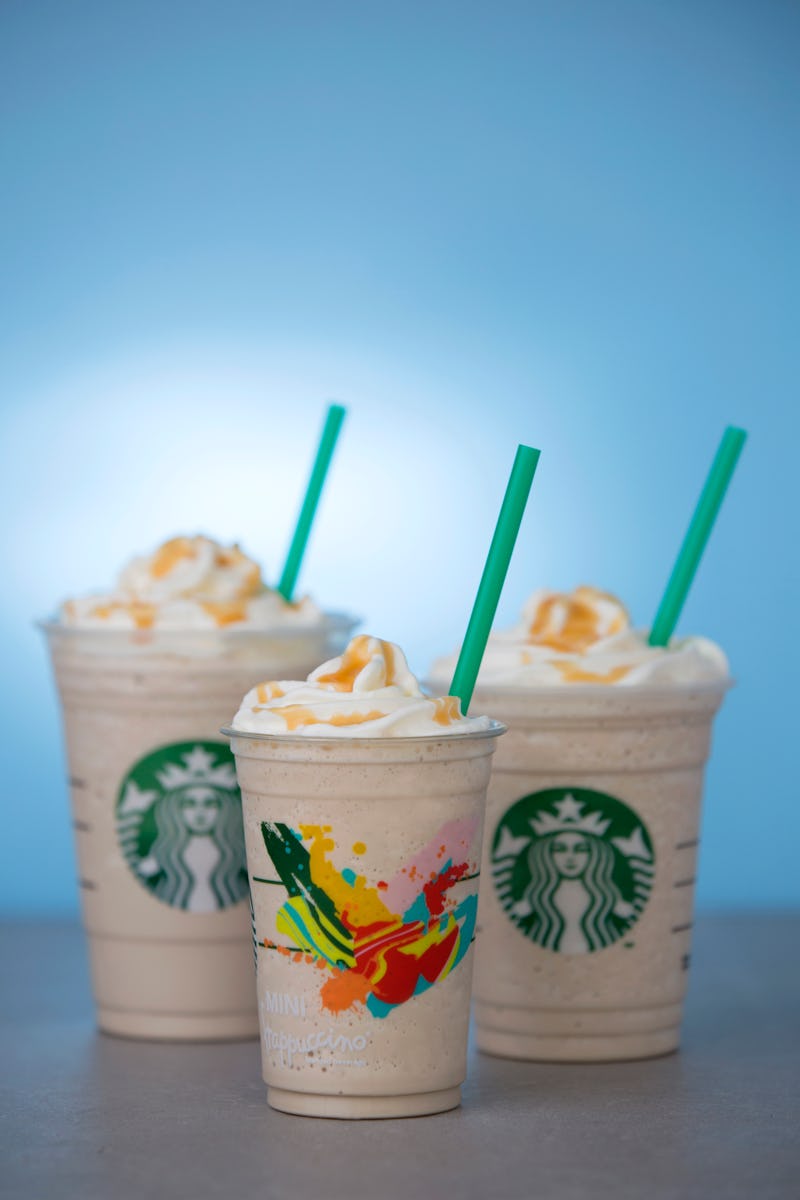 Between the new Caramel Waffle Cone Frappuccino and the return of the S'mores Frappuccino, this is definitely shaping up to be one deliciously good summer, and now Starbucks is bringing back another Frapp favorite: the Starbucks Mini Frappuccino. Of course, not everyone is fluent in Frappuccino, so hearing this news might raise an important question among some people — what is the Starbucks Mini Frappuccino, exactly? I'll give you a short and sweet explanation, don't you worry, but do yourself a favor and head to Starbucks immediately after this. You kind of just have to see one to understand it.
Imagine your favorite Frappuccino in the whole entire world, and now imagine it just a little bit... smaller. The Mini Frappuccino is simply a 10-ounce version of whatever your favorite order is. For comparison, a Grande Frappuccino is 16 ounces, and a Tall Frapp is 12 ounces, so the mini size is just another step down from that. You can order your Mini Frapp in whatever flavor you want, and a Starbucks barista will make it happen for you. It's common knowledge that things taste infinitely better when they are adorably sized (what, it's science), so welcome the Mini Frapp into your world with open arms. You won't be disappointed.
Also, for the record, they're super cute. See?
The Mini Frappuccino first made its Starbucks debut last May, and it was so popular the coffee chain had no choice but to bring it back for a second go this season. The treat is available in stores starting May 16 (that's today, people) and will be around all summer, meaning you have lots of time to get your hands on this tiny treat before it disappears again. The Mini Frapps also run about 20 to 30 cents cheaper than their regular sized counterparts (price varies a bit depending on what kind of Frappuccino you're ordering), so you have even more of an excuse to go out and try one, right?
Personally, I think a Mini S'mores Frapp sounds like an ideal way to start off the work week, so if we're done here, I'm just going to excuse myself to go hop across the street and get one. OK, fine, You can come with.
Images: Starbucks