The 'Mike & Molly' Cast Is Moving On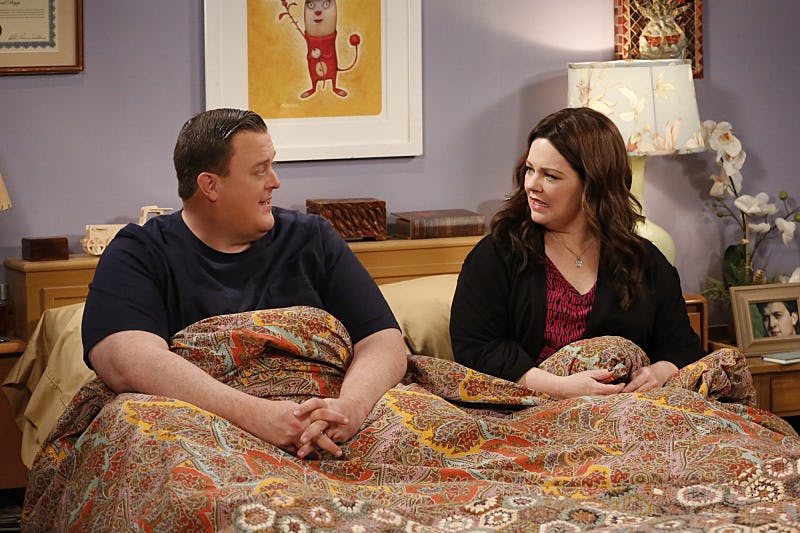 The time has come to say goodbye to the CBS comedy series Mike & Molly. Viewers have followed Mike Biggs (Billy Gardell) and Molly Fynn (Melissa McCarthy) as they met, dated, and got married, and they may end up adopting a child together in the finale on Monday night. Hopefully, all plots will be wrapped up in the episode, because as Variety reported in January, Mike and Molly was cancelled and won't return for a seventh season. But don't worry, once the show ends, you can still watch the cast in other roles — especially McCarthy, because what isn't that comic genius up to these days?
McCarthy is juggling many projects, including the upcoming female remake of Ghostbusters, but she still stayed devoted to the TV series until the very end. "It's really heartbreaking; I burst out crying," she told Entertainment Tonight in January. "It's not very often that you get six years with people that you really do truly love and good work that you're proud of. I think they wrote a hell of a show." While the spotlight is often on McCarthy, Mike & Molly's awesome cast also included Swoosie Kurtz, Reno Wilson, Katy Mixon, Rondi Reed.
Here's what's next for the talented cast now that Mike & Molly is coming to an end.
Melissa McCarthy
McCarthy is pretty much the definition of busy. Next, she's starring in the Ghostbusters remake, which opens in July, and she is reprising her role as Sookie St. James in the Netflix revival of Gilmore Girls.
Billy Gardell
If you didn't know, Gardell is a stand-up comedian and he continues to perform at venues all over the country. According his website, Gardell's tour dates for the rest of the year include stops in Las Vegas, Orlando, and New York. Later this year, he will appear in the films Special Unit, Going Under, and Undrafted, starring Aaron Tveit and Chace Crawford.
Swoozie Kurtz
The legendary actress recently guest-starred in a Season 2 episode of Netflix's Grace & Frankie, which was released earlier this month,
Reno Wilson
The actor and comedian is next starring in a movie called Officer Downe , which is having its world premiere at the Los Angeles Film Festival next month.
Katy Mixon
The actor will jump right to another TV series on another network, this time as a lead on what is currently known as Untitled Sarah Dunn Project, which ABC recently picked up to series, as reported by Variety.
Cleo King
Next up, King will appear in the Adult Swim TV series Dream Corp LLC (executive produced by The Office's John Krasinski), along with the movies Craftique and Bye Bye Man.
While the cast is moving on to awesome things, that doesn't mean Mike & Molly won't be missed.
Images: Robert Voets, Peter Hopper Stone (3)/Warner Bros. Entertainment; Sonja Flemming (2), Matt Kennedy/CBS