Meet Lindsey Tuer From 'Coupled'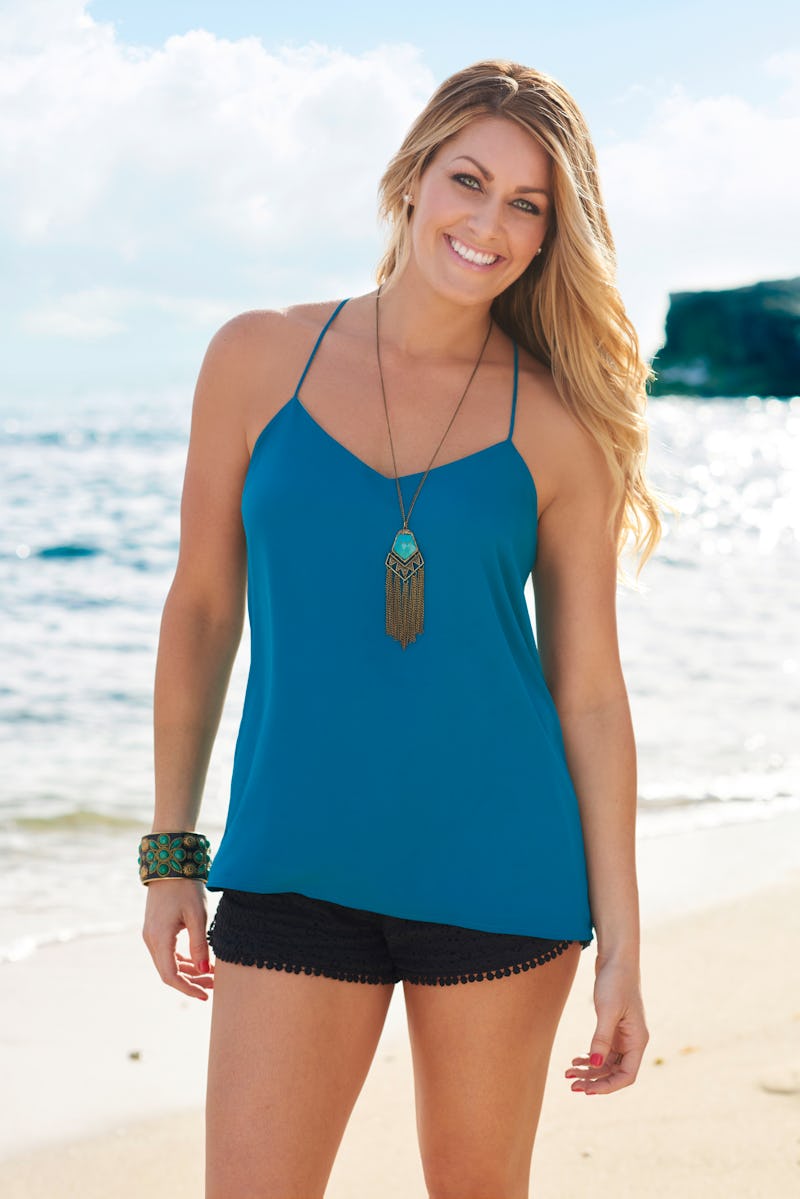 Guys, who else has missed Bachelor In Paradise to a sick degree? Show of hands. Well, no more worries because there is a pretty proportionate replacement show to give us our fix in the interim. Coupled is a new dating competition series on FOX, and it looks like it's going to be pretty amazing. It shakes the dating show formula up a bit by initially placing the power to choose a mate solely in the hands of the women competitors. Who doesn't love that idea? The ladies all seem to have a great respect for each other according to the promos and that alone is new territory for these types of shows. One of these women looking for love on an island is Coupled star Lindsey Tuer.
Lindsey is sort of a jack of all trades. A quick look into some of her social media accounts proves that she has some seriously varied interests and career goals. I think watching her attempt to find love is going to be really interesting because this woman has a lot to offer, and all the guys are going to be vying for her attention in hopes that she picks them to keep dating. And, based on everything I know about her, I certainly don't blame them.
She Is A Dancer
According to Lindsey's Facebook page, she has been a professional dancer and choreographer for a long time. She was even an L.A. Lakers Girl for four years. After her time as a Lakers Girl, she went on to become a Lakers TV Host. That's something to brag about!
She Is A Radio Host
Lindsey hosts a show called The Women's Power Hour on Real Talk San Diego ESPN. That's pretty amazing. This girl is such a boss.
Her Faith Seems Important To Her
Lindsey seems to have a strong connection to her faith and that's really important to hang on to during these kinds of high pressure, high drama competitions. It's always cool when someone unabashedly stays true to themselves.
She's A Country Girl From Cali
According to her Facebook page, Lindsey is originally from Temecula, California but now lives in Carlsbad. That doesn't seem to stop her from letting her cowgirl flag fly. She is clearly into country music by looking at her Instagram and you know what? She wears the country girl look really well.
She is really used to being the spotlight. Her days as a Lakers Girl moved her on to interviewing for Lakers TV and now she is a radio host. I think we will see her dominate this island and hopefully she finds some love along the way! I'm looking forward to seeing her this season on Coupled.
Image: Michael Becker/FOX