Brittany Lo From 'Coupled' Is So Badass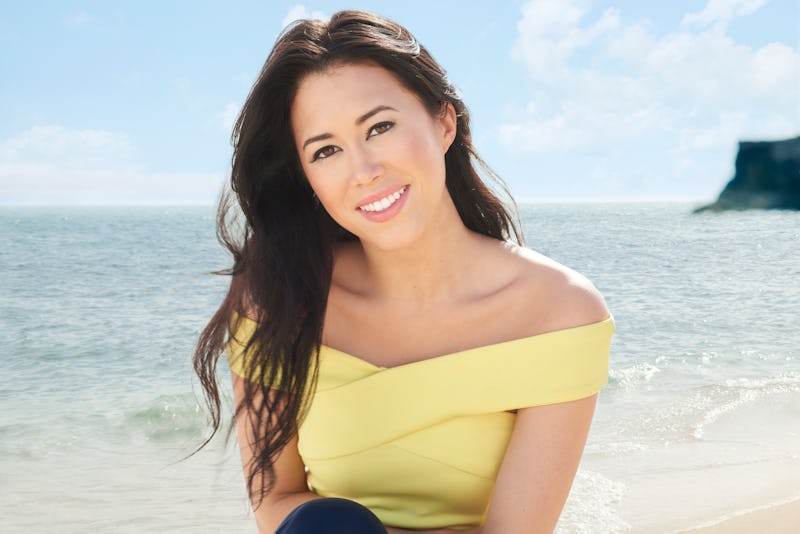 Let's be honest here, the world was desperately needing another reality dating competition that placed hopeful singles on a tropical island in order for them to find their true soulmate. And, Fox's Coupled is just the show to warm your heart. Although this show is similar to Bachelor in Paradise (women finding love on an island), the wonderful thing about this new series is the ladies get to have a lot of the say. That's right, the ladies get to make the initial choices on whether the men get to stay. One of these ladies is Coupled contestant Brittany Lo, who is a seriously impressive entrepreneur.
Brittany is pretty inspiring. She describes herself perfectly on her website as "GIRLBOSS," which is fitting because this woman has really done well for herself. She owns her own beauty company and blog and one look at her website will sell you on what she has to offer the business world. She really knows the business of beauty and mainly focuses on brides for their special day. I think that with her boss lady attitude, she will be a fierce competitor during the debut season of Coupled. Here are some tidbits about Brittany that make her so awesome.
She Is A Boss
Brittany owns her company, Beautini, and according to their website, it's a place where people can have a team of makeup artists come directly to them and show them exactly what products and looks work for them with makeovers and champagne. The goal seems to be to make women feel beautiful, and Brittany stated on her website that it's all about empowerment. You. Go. Girl.
She Cares About Her Fitness
Brittany is clearly into her health and fitness by the look of her Instagram photos. There is plenty of evidence of her working out and having fun doing it.
She Knows How To Eat
I know a lot of people post #FoodPorn photos but Brittany takes it to another level. She eats some seriously beautiful plates of food.
She Is A Hopeless Romantic
She constantly described herself as a hopeless romantic on her website, and that's clear in her business' mission. She wants to make women feel beautiful and said on her site that she has been dreaming of her wedding day forever. That's the perfect attitude to have when entering a dating competition.
Brittany is a seriously impressive woman. I think she will be someone to watch on this series, and any guy will be lucky to get chosen for a date by her. I look forward to seeing her run the show.
Images: Michael Becker/FOX