Talyah From 'Coupled' Is A Fierce Competitor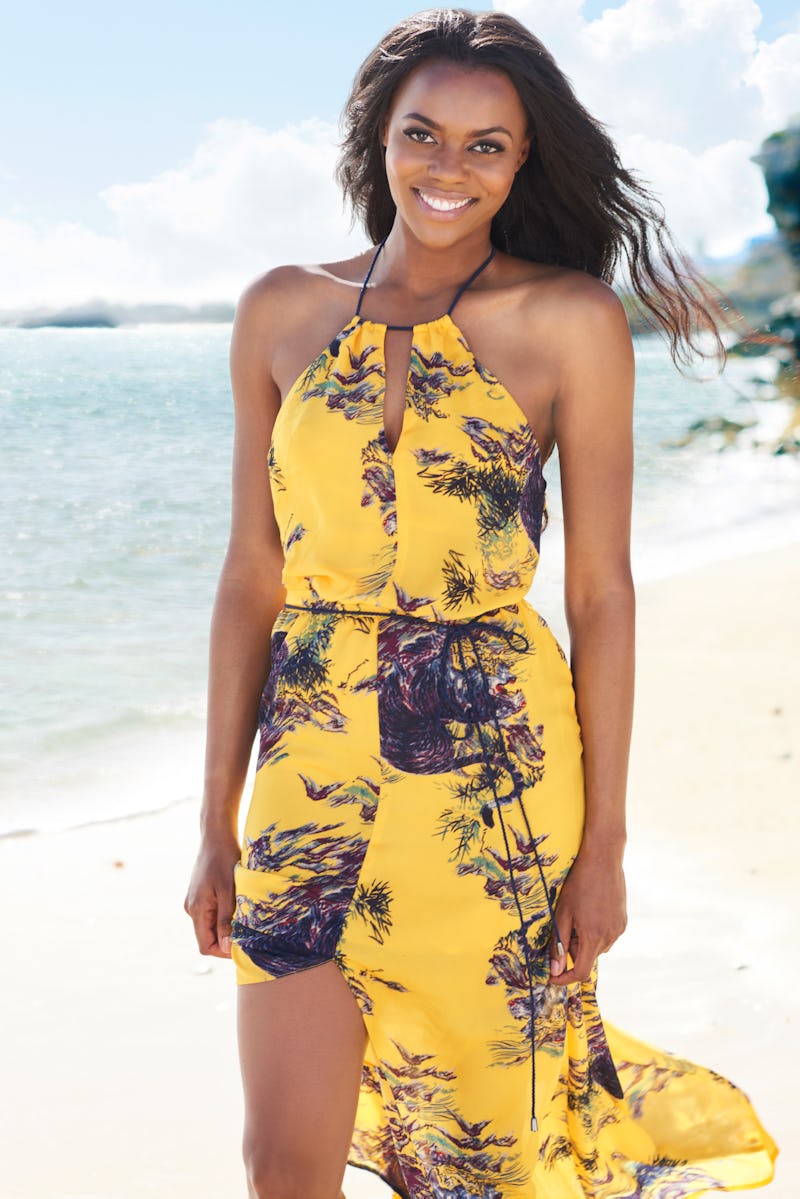 The newest addition to reality dating is one that seems vaguely familiar but has a pretty delightful twist. FOX's dating show Coupled takes viewers to a tropical island where 12 single women will compete for true love. It makes perfect sense because random singles often find themselves at a swanky resort on a tropical island when they look for dates, right? Right. The way that this series flips the formula around a bit is by allowing the ladies initial control over potential mate choices. This should lead to some juicy drama but luckily, it seems like this group of women have some respect for one another, which is refreshing for a reality competition. One of these ladies is Coupled contestant Talyah Polee, and it looks like she will be a fierce competitor.
Talyah is no stranger to competition in a variety of forms. She is a former athlete and pageant title holder and seems like an amazing force to be reckoned with. The men competing for a chance to win her heart better bring their A-game. It should be interesting to see what unfolds this season since the ladies are going to be in charge. Hopefully they can all bond together and help each other for a new twist on the same old reality competition.
Here are some tidbits about Talyah that prove how fun she will be to root for.
She Is An Athlete
Talyah was a Division 1 collegiate track and field athlete at the University of Las Vegas, according to her bio on the site. She specialized in the long jump and spent four years with the University's program. One look at her tall frame and you can see why she was so successful in track and field.
She Is A Pageant Queen
Talyah was crowned the 2015 Miss Colorado USA, according to her bio on the Miss USA site. So, another competition show should be no sweat.
She Is Charitable
According to her Miss USA website bio, Talyah is involved with the Senior Olympic Games and the Hoops For St.Judes Foundation where she helped to raise about $80,000 for cancer research. She also looks like she works with various other charities from a peek at her Instagram. It's awesome to see that she gives back. It's not easy to find a reality star who has such an amazing philanthropic spirit.
Her Style Is Flawless
Seriously. I want to live in her closet.
Talyah is going to be one I will be rooting for during this debut season of Coupled on Fox. Let's hope we get to see this beauty queen find love in paradise.
Image: Michael Becker/FOX