Dominique From 'Coupled' Will Inspire You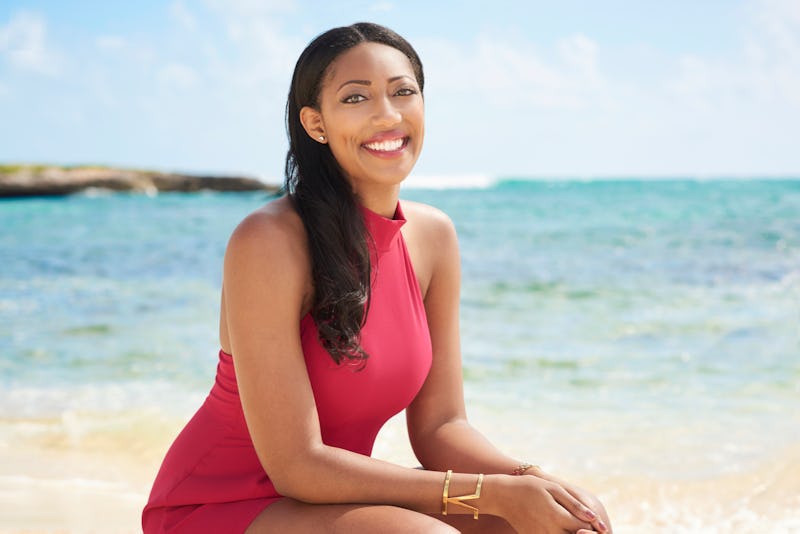 Dating shows often bring together a wide variety of cast members. From models to doctors and everything in between, these series reflect the wide range of career choices of those looking to settle down, although none may be as professional as Dominique Price on FOX's Coupled. Price is going to spend this season of Coupled on the island of Anguilla searching for love in a women-first structured dating show, and it's clear why she's looking for love on television. Dominique Price is a hard-working entrepreneur who would likely rather dedicate time to managing her business than worry about dating in her day-to-day life.
Price is an attorney, motivational speaker, and self-described "world traveler," who according to her twitter bio believes she is "Living the Priceless Life." Price places a lot of energy on believing in herself and working to shape the universe in her favor. This self-belief and perseverance will make her a great fit for Coupled, where the women get to decide whether or not the men who come to the island deserve to stay. Price's beliefs of the world are a good inspiration for anyone who wants to take hold of their own destiny and not allow others to define their life for them. Here are some inspirational words and moments from Dominique Price that showcase just how well-suited she is for the world of Coupled.
Price worked incredibly hard to get to the point where she could make a living taking the cases she wanted and helping the clients that she genuinely wanted to help. While everyone has to grind doing stuff they don't want when they begin, don't let that keep you from looking for what's next in life.
"Keep Pushing"
Price is a former pageant queen who won Miss Black Washington USA 2012, was first runner-up in the Miss Washington Pageant 2013, and is the current Miss Oregon, according to her website. However, Price refused to be defined as only a pageant contestant and has worked to create other opportunities for herself.
"Life Is Simple"
Price's belief in going after what she wants is going to come in handy on Coupled, as it makes it likely that Dominique will get to the men that interest her before anyone else.
"On Your Most Exhausted Day"
Working hard is an admirable quality that can bring great rewards, but it also means being consistently exhausted. However, Price urges herself and others to push through days like these onto new and better things.
Be Your Own #WCW
While it's wonderful to prop other women up and find strength in each other, Price encourages women to also dedicate energy on Women Crush Wednesdays to admiring themselves, and being proud of everything they've accomplished.
From what I can tell, Price is ready for a relationship with someone else because she has already become the person she wants to be. To see how Price takes to her journey to love, tune into the premiere of Coupled on Tuesday, May 17 at 9 p.m. ET.
Image: Michael Becker/FOX