Andi Dorfman Made An Empowering Choice In Her Book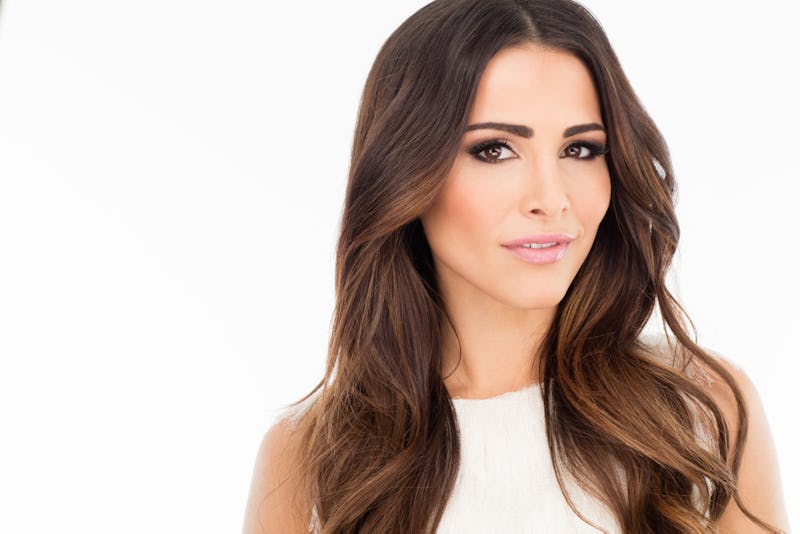 When I learned one of my favorite Bachelorette stars Andi Dorfman wrote a tell-all book, I was so excited. I still think daily about that epic time she totally shut Juan Pablo Galavis down on The Bachelor, so I knew her book would be hilarious. But most of all, I knew it would be honest. And, after reading (it's officially out May 17), there's one thing in It's Not Okay that really stood out to me: Andi refers to the exes that she mentions in the book as numbers, based on the order they broke up. For instance, "Number One" is Juan Pablo and "Number Twenty-Six" is Josh Murray. In an interview with Bustle, Andi reveals why she made that choice, and it was for a totally empowering reason. "I'm not trying to disguise who the people are. It's very clear who each number is. But, you know, this book was for me and it was meant to empower women, and I didn't feel the need to have all my exes names in print in my story," she admits.
It was kind of just this empowering feeling to just number them and kind of treat all of them, not necessarily as just a number, but kind of all on equal footing and not have their names splashed all over my story. Obviously there's stories about all of my exes, that's how I got to where I am, that's how the breakups unfolded. But, yeah, I wanted it to kind of be this powerful, "You're a number."
I feel like it's important to note that the book is more than just Andi talking about the show and about how her relationship with the "winner" (Number Twenty-Six) ended. It does tell all, but it's more than just a tell-all. Andi says she wanted to write kind of an anti-self help book. One that acknowledges that breakups suck and doesn't chide you about drinking wine and eating chocolate in sweatpants to get over a boy.
"The whole point of it was to be relatable and to be a girlfriend, because I'm a girl's girl through and through," Andi says. "I wanted it to be relatable and not preachy and just kind of like what your girlfriend would say to you if she could just be point blank and honest with you."
And, that's exactly how the book comes across. Sure, there are some shocking, interesting tidbits about the show and her exes, but, at the end of the day, Andi is just the reader's friend, writing a book about her own experiences and how grieving a relationship is hard. She doesn't have all the answers, but she's willing to try to help you with what she does know. And, for what she doesn't know, well she's willing to learn with the reader. So it makes sense that her exes don't get their names shouted out all over it — ultimately it's her story and it's the reader's story to share with her. No one else needs to be a named part of that equation.
Click Here to Buy It's Not Okay: Turning Heartbreak into Happily Never After , $15, Amazon
Image: Peter Hurley