Andi Dorfman Weighs In On JoJo For 'Bachelorette'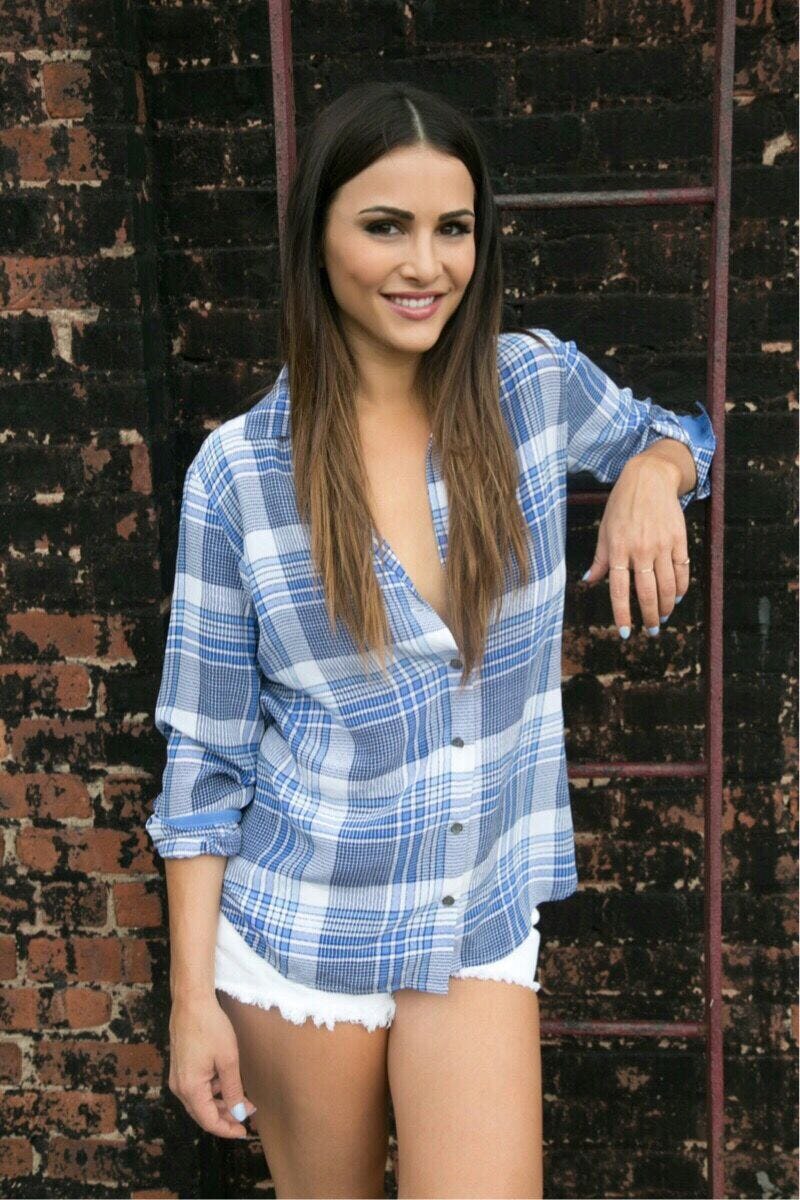 There are few opinions I trust more than those of former Bachelorettes weighing in on current Bachelorettes. After all, who knows the show and situation better than someone who lived it? It's why JoJo's season of The Bachelorette will feature guest appearances from former Bachelorettes Desiree Hartsock, Ali Fedotowsky, and Kaitlyn Bristowe, according to an ABC press release. But, before we see that advice session unfold on TV during the May 23 premiere, I wanted to get one other Bachelorette's opinion. What does Andi Dorfman think about JoJo as Bachelorette? Andi, who helmed Season 10, reveals all her thoughts in an interview with Bustle while doing press for her book, It's Not Okay . And, she thinks JoJo will be great as the show's leading lady.
"She's super cute, outgoing. I think the guys will totally drool over her, which is important," Andi says. "Obviously you want a cast of guys who are willing to provide for somebody, so I think she's going to do great. I'm excited for her season."
Andi isn't the only Bachelor Nation member who has thoughts on JoJo. Andi's ex and former Bachelor Juan Pablo Galavis took to Twitter during Ben Higgins Bachelor finale to voice his feelings about JoJo, and he sounded like he had a pretty big crush.
Did Juan Pablo make good on that promise to join the show if JoJo was at the helm? I mean, one promo did tease a former Bachelor's return... I ask Andi what she thinks JoJo should do if JP does get out of that limo and Andi's first response is laughter, which, like, same.
"I mean, that's for her to decide," Andi continues. "That's the thing, everyone's got to make their own decisions and mistakes. So, I don't know, maybe let him in and find out for yourself? [Laughs] I tell you what, that would be a very funny thing to watch."
Indeed it would. But, needing to make your own mistakes or not, I would caution JoJo against keeping a guy around that Andi describes as such in her book: "He also has the asshole gene and, in my opinion, was one of the more narcissistic humans I had ever met. Narcissistic and ungrateful." Yikes! Here's hoping Juan Pablo doesn't make an appearance, no matter how entertaining that would be.
Image: Nomi Ellenson