Wanya Morris Let Us Into His Childhood On 'DWTS'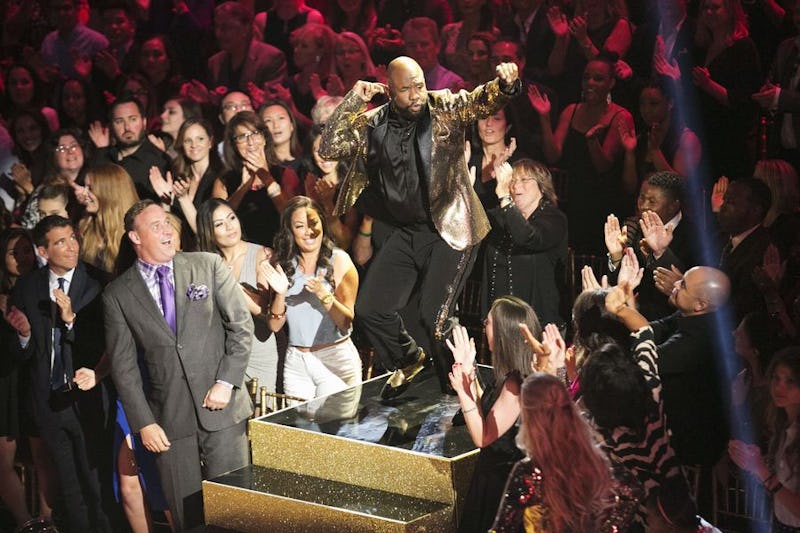 Boyz II Men's Wanya Morris has really made an impact on Dancing With The Stars. Along with partner Lindsay Arnold, Wanya has jived, tangoed, and waltzed his way up to the top of the leaderboard more than once. Seriously, this guy can move. Now in the semi-finals, Wanya has plenty to prove to get his shaking butt into the finals, and a look into his past showed both Wanya's family and his motivation to make it on Dancing With The Stars . It also earned him and Lindsay a perfect score — two 30s for their dances of the night. Unfortunately, it wasn't enough to get him through to the next rounds.
Wanya grew up in the rough projects of North Philadelphia, and when drugs started infiltrated the neighborhood, his mother, as Wanya said, "got caught up in it all." As he prayed for his mother to get clean, he cultivated his talent, getting together with his Boyz II Men band mates around the age of 14. They started playing, as Shawn Stockman put it, "funerals and bat mitzvahs," and soon they were signed to Motown Records. The rest, as they say, is history. Wanya was soon making money and was able to help his family out. His motivation for participating on Dancing With The Stars is to make his family proud, and it's so wonderful.
Though Lindsay and Wanya got a perfect score, it wasn't enough to solidifying their place in the finals of Dancing With The Stars. The judges said that Wanya is the best natural dancer in the competition, and that they would be sorely disappointed if he didn't make it to the finals. Hey, guys — what happened here? Why didn't we vote for Wanya, man?. He needed to be on the last possible minute of Dancing With The Stars! We as audience members failed him, and I'll miss him terribly.
Images: Adam Taylor/ABC