Good News For Fans of 'The Catch'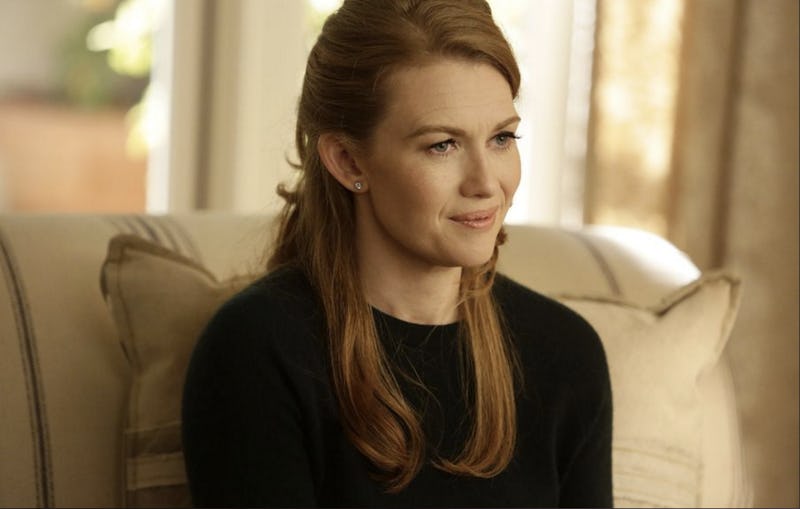 It feels like the game of cat and mouse just began, but it's already time for the Season 1 finale of The Catch . The latest addition to the TGIT lineup has all the things we love about Shondaland shows — an amazing cast, an addictive plot full of twists and turns, and killer one-liners. Private investigator Alice Vaughan has been one busy woman this season as she tackles cases of the week and attempts to catch her former fiancé, Christopher Hall, who swindled her out of her savings but is also still in love with her. (Relationships can be complicated.) The finale promises to be action-packed and full of surprises, but will The Catch return for Season 2?
If Season 1 ends with a cliffhanger, we don't need to despair — The Catch has been renewed for a second season, as reported by TV Guide. Although a premiere date hasn't been officially announced, it may return in the fall — the outlet noted that TGIT's fall lineup will be rearranged due to Scandal's shortened season and it's a definite possibility that The Catch will fill its shoes.
Here are some shows to stream on Netflix while we wait for Season 2.
1. The Killing
If you're blown away by Mireille Enos' performance as Alice Vaughan, you'll definitely want to watch The Killing. Enos stars as Sarah Linden, a Seattle homicide detective who is prepared to leave her job and move to California with her fiancé and son. On what's supposed to be her last day of work, Linden and her replacement locate the body of a murdered teenage girl and she finds herself unable to walk away from the case. Her replacement becomes her partner and they spend four seasons chasing down killers and communicating with witty one-liners.
2. The Blacklist
Raymond Reddington, a criminal who has evaded the FBI for decades, turns himself in and offers to help locate a list of dangerous fugitives. What's the catch? He'll only work with Elizabeth, a rookie profiler. They form an unlikely partnership and Elizabeth learns to think like a criminal in order to capture the fugitives on the FBI's wanted list.
3. Revenge
Christopher Hall isn't the only one who can live under an alias like a pro. When Emily Thorne (spoiler alert — that's not her real name) moves in next door to the Grayson family, they're in trouble. The family framed her father for treason when she was a child and he was murdered while serving his prison sentence. As the title suggests, Emily is out for revenge and she'll stop at nothing to achieve her goal.
4. Damages
Like The Catch, this legal thriller places strong female characters front and center — and it's seriously addictive. Patty Hewes is a ruthless attorney who takes recent law school grad Ellen Parsons under her wing. In Season 1, they work on a class action lawsuit against the CEO of a bankrupt corporation and their involvement places Patty, Ellen, and their families in grave danger. Each season focuses on one major lawsuit and explores the complicated relationship between Patty and Ellen.
5. Our Other Favorite Shondaland Shows
If you're desperate for a Shondaland fix, Netflix has got us covered — Scandal, How to Get Away With Murder, and Grey's Anatomy are all available to stream. No matter how many times we've watched these shows, they never get old.
Cheers to a great first season of The Catch and hopefully it won't be long before Alice & Co. return to our small screens.
Images: Nicole Wilder/ABC; Giphy (5)