6 Makeup Products You're Wasting Money On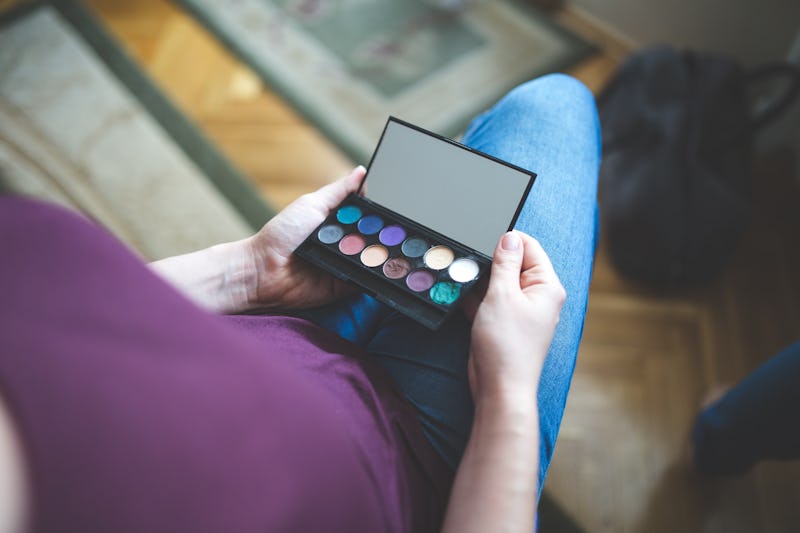 Every few months, I debate taking out a small loan to support my beauty habit. Being a makeup enthusiast is not the most affordable hobby, so I've had to learn how to make the most without outspending my beauty budget. As a result, I've discovered the six makeup products you're definitely wasting money on and what you should be buying instead.
We all have our holy grail, cult-favorite products that we hit pan on time and time again. And then we have the products that waste space in our makeup kits because they just weren't worth the hype or cold hard cash. What's a girl (or guy) to do?
Shopping smart is about doing your research. I almost never buy a product without first checking out a review by a YouTube beauty vlogger, seeing it on a celebrity makeup artist's Instagram, or watching Kylie Jenner apply it to her own gorgeous face via her personal Snapchat. With all the resources out there, there's no need for trial and error at the beauty counter. A few extra minutes of research can not only help you find your new favorite products, but also save tons of money.
Below are my favorite ways to save money on makeup. These products either aren't worth the extra cash, have a more affordable dupe (which I've also listed below), or are unnecessary altogether. Here's how to start saving now:
1. High-End Mascara
L'Oreal Paris Voluminous Mascara, $6, Amazon
This drugstore formula is good enough for Kim Kardashian, so who needs $20+ mascara?
Nivea Men Sensitive Cooling Post Shave Balm, $7, Amazon
The key ingredient to an effective primer is glycerin, which causes the sticky-smooth feeling that keeps your makeup on. This drugstore balm has it in spades, so skip the expensive primer.
Want more fashion and beauty tips? Check out the video below and subscribe to Bustle on YouTube!
Want more fashion and beauty tips? Check out the video below and subscribe to Bustle on YouTube!
3. Crazy Eyeshadows
Too Faced Sweet Peach Palette, $49, Sephora
If you're going to invest in a high-end eyeshadow palette, skip the crazy neon colors. Opt for neutrals and shades that are easily buildable for transitioning between day and night looks, like all of the shadows that come in Too Faced's Sweet Peach Palette.
4. Expensive Makeup Remover
Ponds Cold Cream Cleanser, $6, Amazon
You don't need to spend big bucks to find a soothing, gentle, and effective makeup remover. Your grandmother uses this time-testing cleanser for good reason!
5. High-Pigmented Gel Liner
Maybelline Gel Liner, $7, Amazon
You can pay big bucks for a liner that stays put, but why would you do that when this drugstore alternative is perfectly smudge-proof?
6. Pricey Makeup Brushes
Wet N Wild Contour Brush, $1, Amazon
Cruelty-free, vegan, and soft as they get, these Wet N' Wild brushes are less than a dollar and have received rave reviews by the likes of Jeffree Star and Kathleen Lights.
Image: Pexels; Courtesy of Brands