13 YA Novels By Latino Authors You Should Read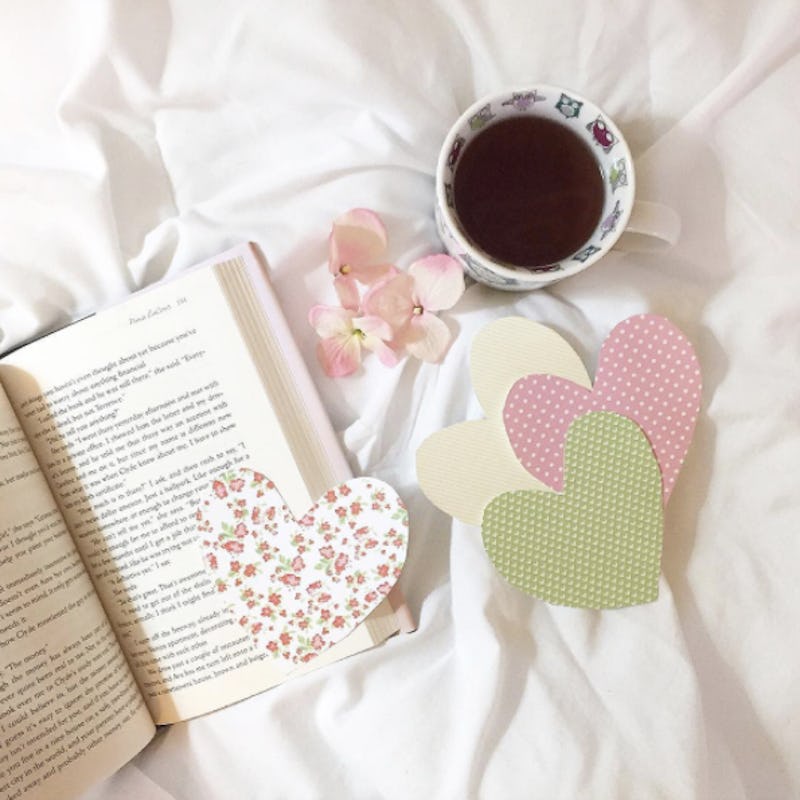 Reading is one of the best ways to dive into a culture or region of the world that might otherwise be unfamiliar to you — and in that regard, these 13 Latino YA authors definitely won't let you down.
You might remember (or maybe you don't, because so much has happened since then) almost a year ago when president-elect Donald Trump went head-to-head with Spanish-language broadcaster Jorge Ramos, because Trump wouldn't stop referring to all individuals of Latin American origin as "the Mexicans" (a historically, culturally, geographically, and linguistically inaccurate categorization for everyone who lives south of the United States, BTW, unless they're actually from Mexico.) Naturally, the debate over the correct use of "Latino" verses "Hispanic" (and, if you're Jefe Trump, "Mexican") expanded to the wildfire that is social media, only confusing the issue further. If you're still confused — and who could blame you? — and want to be sure you're totally caught up before diving into these books by authors of Latin American origin, then check out this article on the linguistic question of how to refer to people from Latin America. When you're done, pick up some of the YA novels by Latino authors on this list. They're worth their shelf space, I promise.
The first title of Malín Alegría's Border Town series introduces readers to sisters Fabiola and Alexis Garza, teens living in the Texas border town Dos Rios. But geographical boundaries aren't the only borders Fabiola and Alexis have to grapple with, and all the regular pressures of high school — parents, boys, BFFs, bullies — are informed by the town's tense relationships between the Texans and Mexicans, legal immigrants and undocumented immigrants.
Merging several genres into this lyrical book for young readers, Margarita Engle uses poetry, historical fiction, and nonfiction to tell the story of Cuban feminist and abolitionist Gertrudis Gómez de Avellaneda, one of nineteenth century Cuba's youngest opponents to slavery. After refusing an arranged marriage at only 14 years old, Gómez de Avellaneda then used her newfound freedom to write poetry that stood up against Cuba's injustices.
Winner of a 2011 International Latino Book Award for Best Young Adult Novel, Caridad Ferrer's When the Stars Go Blue tells the story of recent high school graduate Soledad Reyes, an aspiring professional dancer who is offered the opportunity to perform in Carmen in a summer drum and bugle performance corps. Throw in a love triangle that not only challenges Soledad's friendship with a boy named Jonathan, but that threatens the future of her dancing career as well, and you've got the makings of one irresistible YA novel.
Compared to The Sisterhood of the Traveling Pants (so you know you're gonna love it) Cristina García's Dreams of Significant Girls introduces readers to three Swiss summer boarding school roommates — Shirin, Ingrid, and Vivien — who come from vastly different countries and cultures, but return to one another each summer to form a world all their own. Taking place between 1971 and 1973, and told through alternating perspectives, Dreams of Significant Girls follows these narrators through family dramas and the complicated questions of emerging womanhood, as Shirin, Ingrid, and Vivien forge a friendship that helps each grow into the woman she's destined to be.
Transporting readers directly into the setting that Picasso captured unforgettably across 25 feet of canvas, Christina Diaz Gonzalez's A Thunderous Whisper takes place during the Spanish Civil War, zeroing in on the life of a girl named Ani whose father is away fighting in the war, and whose mother makes her feel inconsequential and small. But when a boy named Mathias moves to Guernica under dangerous circumstances, he enlists Ani to help him in his covert endeavors. Then the city of Guernica is completely destroyed in a bombing, and Ani realizes just how powerful she really can be.
The first in series of YA fantasy novels, The Girl at Midnight introduces readers to an underground race of magical humans called the Avicen, enchanted to remain invisible to all other humans — all except a girl named Echo, who has lived among the Avicen for as long as she can remember. But when a battle breaks about between the Avicen and another magical species, Echo finds herself in a West Side Story-style romance with a boy from the other side.
Another magically-inspired tale of star-crossed lovers, The Weight of Feathers follows the stories of two families of traveling performers — the Palomas and the Corbeaus — who have been professional rivals for generations, as well as personal enemies, since an event two decades prior resulted in the deaths of a member from each family. Introduce Lace Paloma and Cluck Corbeau, the youngest generation of the feuding families, who spark an attraction in one another, before finding out they're members of the rival tribes. Will young love conquer all; or will the Palomas and the Corbeaus have a Romeo and Juliet situation on their hands? You'll just have to read to find out.
The title of this novel alone should be enough to make you want to check it out, IMO. Who is Yaqui Delgado? Do we love her or hate her? Whose rear does she want to kick, exactly, and why? In order to find out, you'll have to dive into the world of Piddy Sanchez — a high school honors student more interested in finding out the identity of the father she's never met than she is in dealing with the bullying problem at her high school. But all that's about to change, if the imfamous Yaqui Delgado gets her way…
When Kidd's father's abuse and mother's suicide land him in a therapeutic group home for teens, all he seems to want is love and family — and to push away the darker side of his own thoughts and feelings. When he meets Olivia during his summer job at the beach, she seems like she might be exactly what he's looking for. But first Kidd needs to learn to make the right decisions, make peace with his past, and let go of the negative influences that threaten to ruin his life.
Growing up on her family's ranch in Mexico, Esperanza Ortega had everything she could ever want — beautiful clothes, servants, a home fit for a princess. But when her father dies Esperanza and her mother lose everything, and are forced to immigrate to the United States to rebuild their lives. They arrive to an America in the middle of the Great Depression, and begin working in a camp for Mexican farm laborers — an environment nothing like the one Esperanza grew up in. But through it all Esperanza adapts, overcomes, and rises.
At first it seems like Mexican-American teenage boys Aristotle and Dante have absolutely nothing in common — one has a father dealing with PTSD and brother in prison, while the other seems confident and comfortable in his own skin. But when Dante offers to teach Aristotle how to swim, what emerges is a coming-of-age friendship unlike any either of these boys have experienced before — one that challenges the boundaries of love, and has the power to change the people they thought they were.
In addition to dealing with OCD, Griffin has just lost his first love — a boy named Theo, who was killed in a drowning accident. Overcome by grief, he reaches out to Theo's ex-boyfriend, Jackson. But through their evolving friendship, bonded by loss, Griffin begins to suspect that Jackson has secrets he's keeping from Theo, and Theo definitely has some secrets of his own.
Like all great love stories, Marisa and Rene meet-cute when Marisa accidentally picks up Rene's phone instead of her own, and has to return it. It's love at first sight — or so it surprisingly seems to Marisa. But while Rene is, shall we say, a bit of a nerd, Marisa is assertive and quick to anger, and the two don't immediately appear to be a match made in YA heaven. However, as their relationship grows, so do their own individual personalities. Everyone loves a good first-love story, and Accidental Love is a sweet one.
Alex is a powerful bruja, but she doesn't want her magic. At her Deathday celebration, she attempts to refuse her magic — and in the process, she accidentally sends her entire family into another dimension, Los Lagos. Now, she's stuck in the land in-between with a mysterious teenage brujo, Nova, as a guide.
Image: booksenchanted/Instagram