Great 'Beauty And The Beast' Trailer Memes & Jokes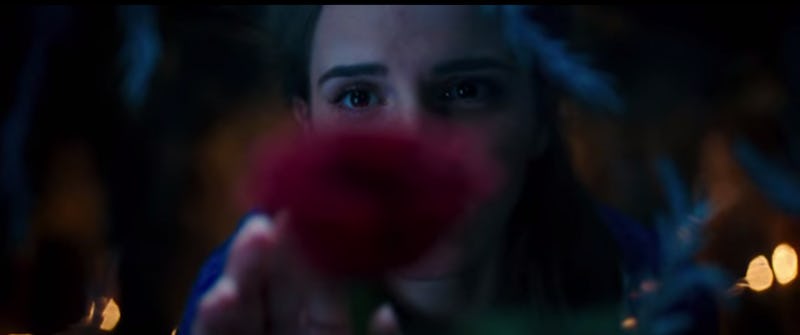 When Disney dropped the trailer for the new live-action Beauty And The Beast on the morning of May 23, the people if the internet lost their collective minds. And, of course, we did that with all those bells and whistles: that old school Alan Menken score, that beautiful castle, that Emma Watson looking all concerned at the enchanted rose. It was a wonderful experience for us all. But fan girls and boys don't just fan out and then go back to their day-to-day lives. Instead, they created some of the best Beauty and the Beast trailer memes and jokes. They don't waste their time, because jobs and feeding oneself breakfast have nothing on creating the perfect gif to express your feelings about the newest iteration of a childhood classic.
The movie doesn't come out until March 17, 2017, so we have a lot of time to create the perfect internet jokes for this highly anticipated movie. What the internet has provided so far has been wonderful, but we can only assume whats to come will be perhaps even better. I'm almost as excited for the memes as I am to see Mrs. Potts performed by Emma Thompson. Almost.
The following are the best Beauty and the Beast jokes the internet has to offer.
1. The One That Said What We Were All Thinking
There, there, Sweetie. It's OK, we're all crying too. Here, have a hankie.
2. The Person Who Knew The Only Way To Deal With Their Emotions...
...was to dance. Or at least share a gif of Cogsworth dancing.
3. The Girl With The Countdown
Thanks, dude, that's actually very useful information.
4. The One Who Expressed Our Struggle
Not quite enough Emma Roberts if we're being quite honest.
5. The Guy Who Felt Attacked
Presumably by his serious feelings.
6. The One Who Couldn't Handle The Feels
This may or may not be actual footage from my life.
7. The Phrase We All Said
And will be saying until 2017.
8. The Dead Stare On All Of Our Faces While Watching
That feel transcends all languages.
9. The Tears
That are still streaming down my face.
10. The One Who Put It Simply
"That beauty and the beast trailer tho" is right.
11. The One That Properly Illustrated Our Excitement
If you didn't have to cup your hands over your mouth to keep from screaming, did you really even watch it?
12. The One That Reminded Us We Are Not Worthy
But that doesn't mean we won't clap enthusiastically.
13. The One Who Pretended Not To Cry
Me too, dude. Me too. But it's OK to be honest about your emotions. It really is.
With all these emotions building up for this highly anticipated movie, its pretty clear htis is going to be a heck of a wait. Until then, joing me in watching the trailer over and over again. It actually never gets old.
Images: Disney Movie Trailers/YouTube