JoJo Might Not Get Rich Off 'The Bachelorette'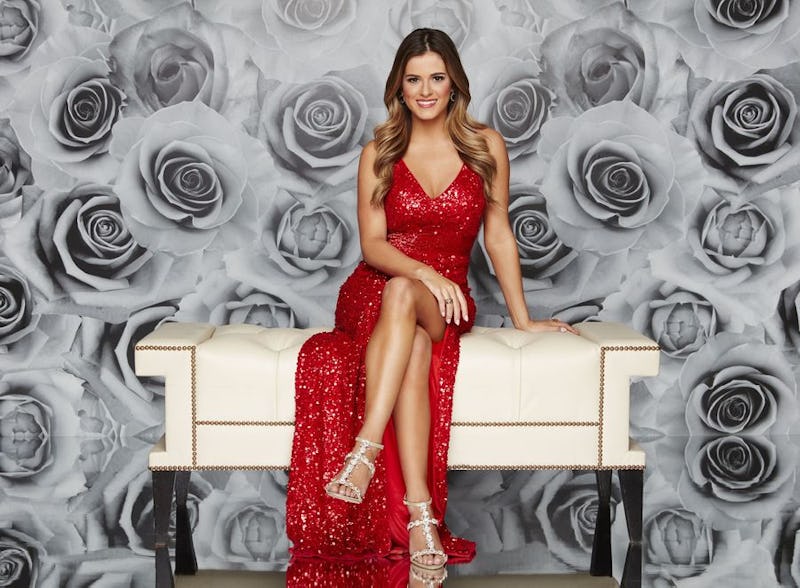 You guys, it's almost here. The premiere of JoJo's turn on The Bachelorette is so, so close, and I can't wait for another season of tears, betrayal, questionable rose ceremony outfits, and the awkward stealing of alone time (and that's just with the male contestants). One thing I've always wanted to know about the show, though, is just how much money the Bachelors and Bachelorettes get for their time on the show. How much does JoJo get paid on The Bachelorette , for instance? Well, if the past is any indication, the numbers on the stars' paychecks can vary pretty wildly.
According to Reality Steve, the stars of Bachelor In Paradise reportedly make anywhere from $7,000 to $15,000 for a season of BiP (not everyone brings in the same cash). Wetpaint reports that some Bachelorettes and Bachelors can make up to the six figures for their seasons, although the contestants do not get paid to participate on the show. It's rumored that Ali Fedotowsky made a large amount of money when she was on The Bachelorette, and Emily Maynard reportedly brought home a cool $250,000 for her season. It's so hard to tell what's average, though, because Sean Lowe reportedly only made between $75,000 and $90,000 for his season, and Us Weekly claimed that Ashley Hebert only made $30,000 for her season of The Bachelorette. Like many people, I would love another $30,000 in my pocket, but that seems pretty low considering how much some of the other Bachelors and Bachelorettes were making.
If JoJo didn't sign a contract with many zeroes on it, she shouldn't worry — everyone knows the big money comes after The Bachelorette. Between endorsement deals and books and appearances, some Bachelor Nation stars keep the money rolling in for years and years, if you and the partner of your dreams stay together. Former Bachelorette star Deanna Pappas told In Touch that endorsement deals and appearances started absolutely rolling in the moment After The Final Rose wrapped. The only caveat was that she and her then-fiancé, Jesse Csincsak, had to show up and promote the products or events together.
Perhaps the best promoters in Bachelor Nation have been Jade Roper and Tanner Tolbert. These two cuties got together on Bachelor in Paradise — they met basically on the first episode, and were joined at the hip the whole time. According to the website OkHereIsTheSituation, the two have a combined 1.24 million followers on their Twitter and Instagram channels, and they're monetizing those followers with deals with companies like HelloFresh, Hallmark, and more. Seriously, look through their Instagrams — can you remember the last time you saw a post that wasn't shilling for hotels or coffee products?
I'm not putting them down, though. If I had the opportunity to make money like that so easily, I would do it, too. Tanner and Jade are the perfect example of a Bachelor Nation couple padding their pocketbooks after the end of their show. Sure, they got married on television, but the TV thing is over. They have to keep their money moving, and endorsements like these are the way to do it.
So JoJo, are you listening? If you're not satisfied with the money you made as Bachelorette, there are plenty of ways to bring in extra cash after the season is over.
Images: Craig Sjodin/ABC; Giphy (2)