'Bach' Star Jordan's Ex May Still Be In His Life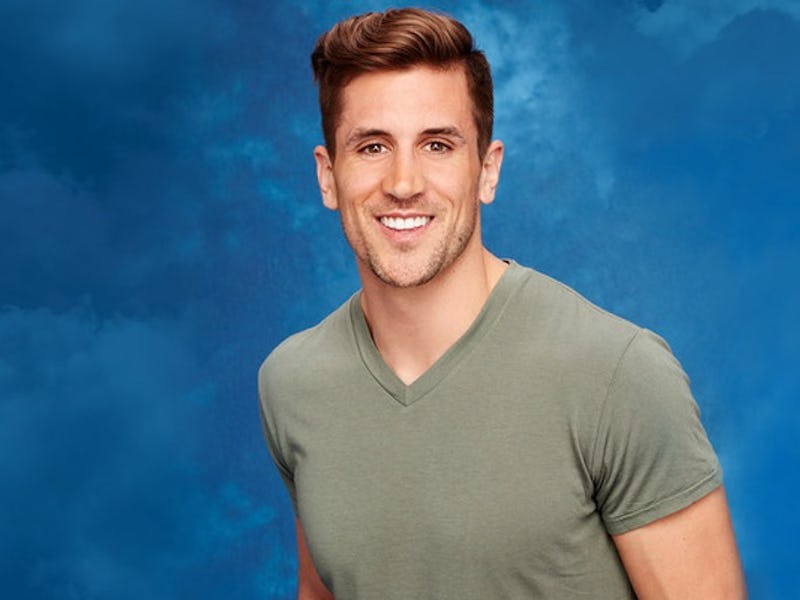 The new season of The Bachelorette has not even started airing yet and people are already buzzing about one of JoJo Fletcher's suitors: Jordan Rodgers. Jordan is NFL player Aaron Rodgers' brother and a former NFL quarterback himself, so while he is not exactly famous, he is known. Plus, he's super hot, so fans of the show were probably interested in him as so as the cast bios came out, whether they previously knew of him or not. And because of this growing interest, there is already talk that Jordan was dating someone right up until the he started filming The Bachelorette. On top of that, Rodgers mentions an ex on the premiere episode and says that he has a tough breakup. So, who is Jordan Rodgers's ex-girlfriend? It has to be mad awkward for her to see the promos and social media for the show, so I can't imagine how weird she is going to feel once it actually starts airing and people start talking about her boyfriend making out with JoJo Fletcher and going on dates.
Rodgers has a pretty public relationship (and breakup) in his past. He dated a woman named Brittany Farrar for a couple years, according to Reality Steve, and she is actually seems to be really good friends with Olivia Munn, Rodgers' brother's girlfriend. Farrar is a personal trainer who seems to live in Nashville, judging by her Instagram bio.
Munn Instagrammed a photo with Farar right before The Bachelorette was set to premiere:
It seems likely that Farrar is the relationship Rodgers is talking about on the first episode; although there are rumors that he was seeing someone up until he started filming. Supposedly, he hung out with an ex the night before he started filming The Bachelorette .
It's unclear who this rumored ex is — maybe it's Farrar, maybe it's another woman, maybe it's no one and this is just a rumor. But if this is true, I wonder if he told her that he was going to film the show or if he just up and left. We'll have to wait and see if Rodgers reveals more information about his dating history as the show goes on.
Image: Craig Sjodin/ABC