'Bachelorette' Star Daniel Isn't Just A "Canadian"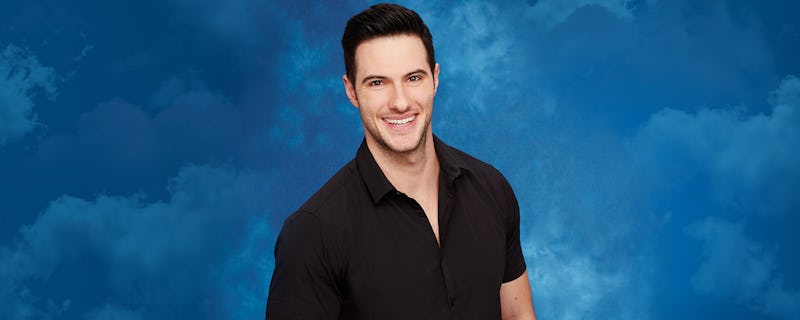 JoJo's Season of The Bachelorette quickly turned into a messy drunk-fest. There were some seriously inebriated dudes in that mansion. One of the most over the top messes of the night was definitely Bachelorette contestant Daniel Maguire. He ended up wearing only his underwear, flexing and slurring for the cameras and for JoJo. I can't imagine someone with a legitimate career would want to portray themselves like that on national television. So, what exactly is Daniel's job? The television had him listed as simply "Canadian," but he probably has something else, right?
Sure he does. According to his ABC profile, Daniel's occupation is "Male Model." So, luckily he doesn't have a serious office job that would probably be pretty unhappy to have their employee drunk and naked on one of the most popular television shows ever.
Daniel isn't exactly killing it tonight when it comes to making a good impression on our beloved JoJo. His initial impression when he walked out of the limo was saying, "Daaaamnn JoJo, back at it again as the next Bachelorette." Yeah, it's probably not a great method to use viral videos or internet memes when wooing a complete stranger. Things only got worse when he tried to explain where the line came from and JoJo had never seen the video.
Sure, it's natural to get nervous and having a drink or two is totally cool. Daniel just crashed and burned from the first second and his inclination to drink rather heavily for the remainder of the evening only made things terrible for him. Let this be a lesson to all of you future contestants.
Images: ABC/Craig Sjodin