Brandon Isn't Only A Hipster On 'The Bachelorette'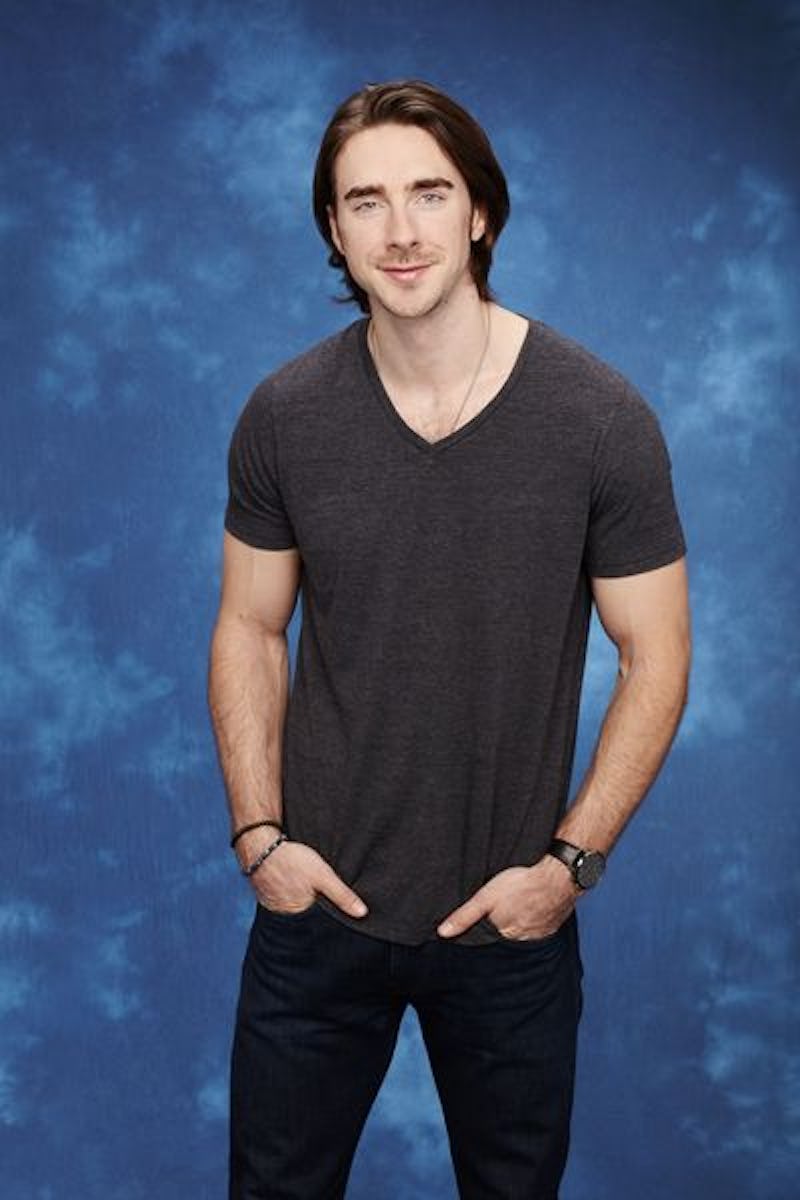 In the beginning of The Bachelor and The Bachelorette, the contestants had real jobs. They were lawyers and nurses and architects and sales consultants. They had normal salaries and LinkedIn pages. But in today's gimmicky world of reality television, we've been introduced to job titles like "free spirit", "chicken enthusiast," and "Bachelor superfan." Well, for JoJo's season of The Bachelorette , we've met Brandon the "hipster." But does Brandon actually have a real job?
Well, it's hard to tell. He definitely has an IMDB page, so it seems like Brandon here is a good old actor. Can't find any of those in Hollywood, you know? According to his IMDB, he's maybe made three movies. He could be editing this page himself — I don't know. What I can tell you is that Brandon is not a hipster. There is no beard and nary a tattoo in sight. I don't see a pair of ironic suspenders or a bowler hat either. I think perhaps he just thought to describe himself as "hipster" without understanding the cultural aesthetic that goes along with it all. His hair is kind of long, so perhaps he could pull it back in a man bun if he needed to? Grow a beard.
According to his profile on ABC.com, everything else about Brandon sounds like he was made in a special Bachelor computer. He references The Notebook , talks about how he "sees love everywhere," and tells us that his mother is the person he loves the most in the world because, "She is the kindest, most open and loving person I know."
Come on, Bachelorette, Are you expecting us to think this guy is real? Women around the country are falling in love with Brandon and his baby blues as I type these words. JoJo may take him off the market before anyone else has a chance, though — we'll just have to stay tuned to The Bachelorette and see.
Images: Craig Sjodin/ABC; Giphy