'Bachelorette' Contestant James Is A Huge Fan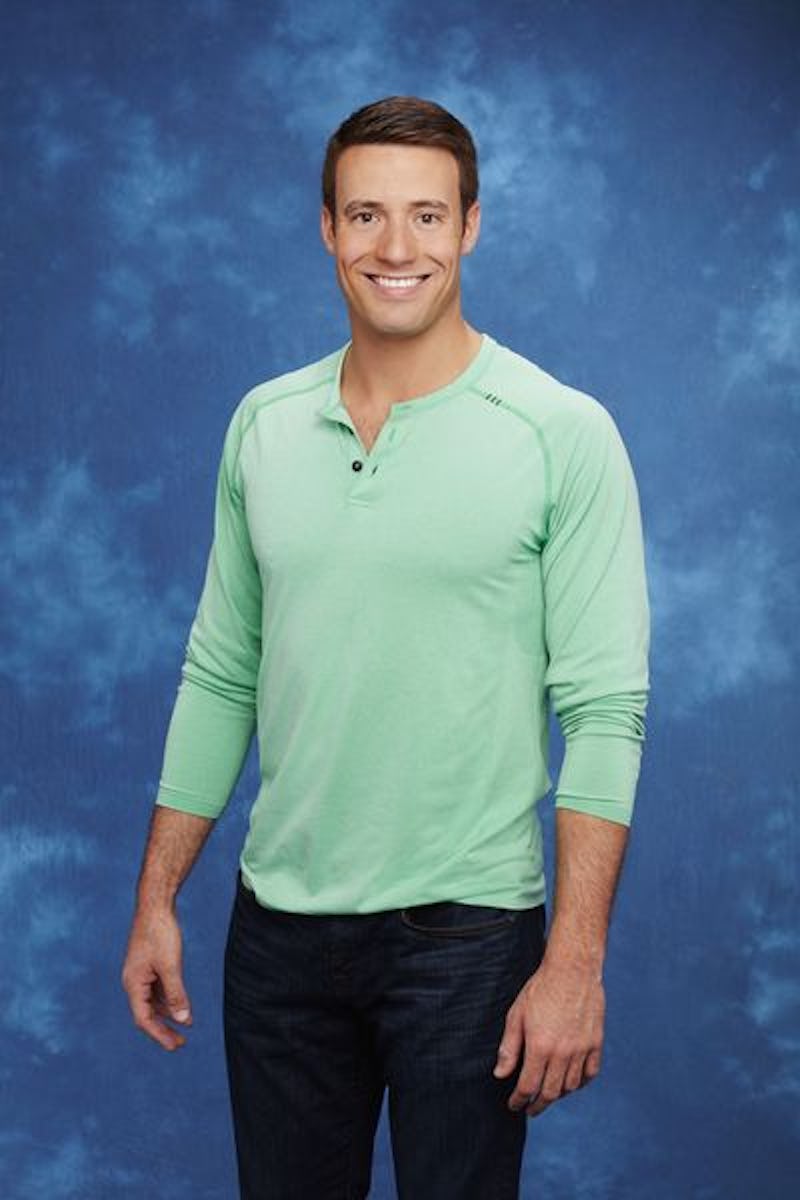 Aside from the crazy limo arrivals, one of my favorite parts of watching The Bachelorette premiere is always hearing about the contestants' jobs, especially when they're completely bogus. And this time around, JoJo Fletcher definitely has a few of them in her pool of men. One example: James S., whose job is listed as Bachelor super fan. Um, me too, James — except unfortunately, that title doesn't typically come with a paycheck. Obviously, he does something for money, right? And since everyone has a LinkedIn these days, I assumed it would be pretty easy to find out what.
Not so fast! After a decent amount of research on James Spadafore and what he's about (besides his love for Chris Harrison, which he has in common with any decent American), I have concluded that he is officially this season's Man of Mystery. There's no LinkedIn for this particular James Spadafore, although there is for a few others, and unfortunately, he doesn't have social media accounts... even though that could totally be part of the great Bachelorette purge before filming that the contestants typically do.
I am left to believe that what he does with his life is pretty much this, and I'm OK with that answer:
If James doesn't last this season, he can create a Twitter and come chat about it with me, one super fan to another. Here's hoping that he reveals the details of his actual profession soon. Watching The Bachelor is great, but it doesn't pay the bills!
Image: Craig Sjodin/ABC