Robby On 'Bach' May Be There For The Wrong Reasons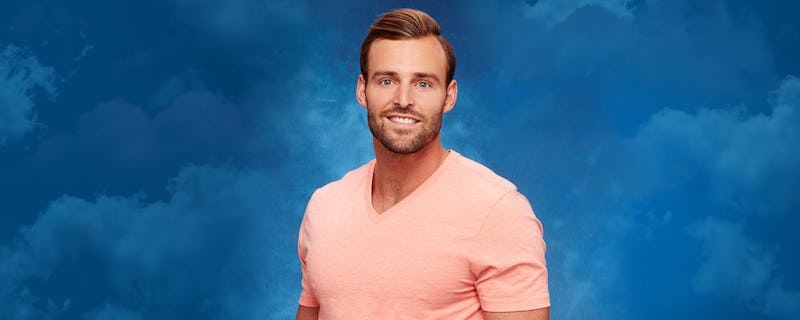 I know it's a running joke that people go on The Bachelor and The Bachelorette for either the "right reasons" or the "wrong reasons," but I think to some degree that's true. While there are plenty of people who go on the show to find love, there are also a few that just want to further their solo singing career or get endorsements and make the most out of their 15 minutes of fame. On the premiere of The Bachelorette , we got a look at what the rest of JoJo's season looks like, and some men on the show alleged that contestant Robby Hayes may have a girlfriend — that would make him with JoJo for the "wrong reasons."
I don't know where all of the other contestants got it in their collective head that Robby was cheating on a girl back home or something, but the preview shows everyone warning JoJo that Robby's intentions aren't as pure as she would hope. Finally, Robby and JoJo have a frank conversation, and JoJo asks Robby point-blank if he dumped a girl the night before he left to be on her season. Robby told her in no way, shape, or form was that the truth, and I hope they leave it at that.
There's a potent cocktail of jealousy and rumor that goes around every Bachelor and Bachelorette house, and I think Robby's girlfriend thing could be just that — a rumor. The problem with speculation is that no one but Robby and his ex know what was going on in their relationship. Maybe he had a casual thing that he ended before he got on the show. Maybe they were just friends. Maybe their breakup was a long time coming. Maybe she doesn't exist at all.
Frankly, it's nobody's business what Robby did before the show started, and we'll just have to take him at his word that he came on The Bachelorette to win JoJo's heart and not to win a chance selling detox teas on Instagram. Will it hold up? We'll have to keep watching The Bachelorette to find out.
Images: Craig Sjodin/ABC