Here's When 'Majesty' Is Likely Coming Out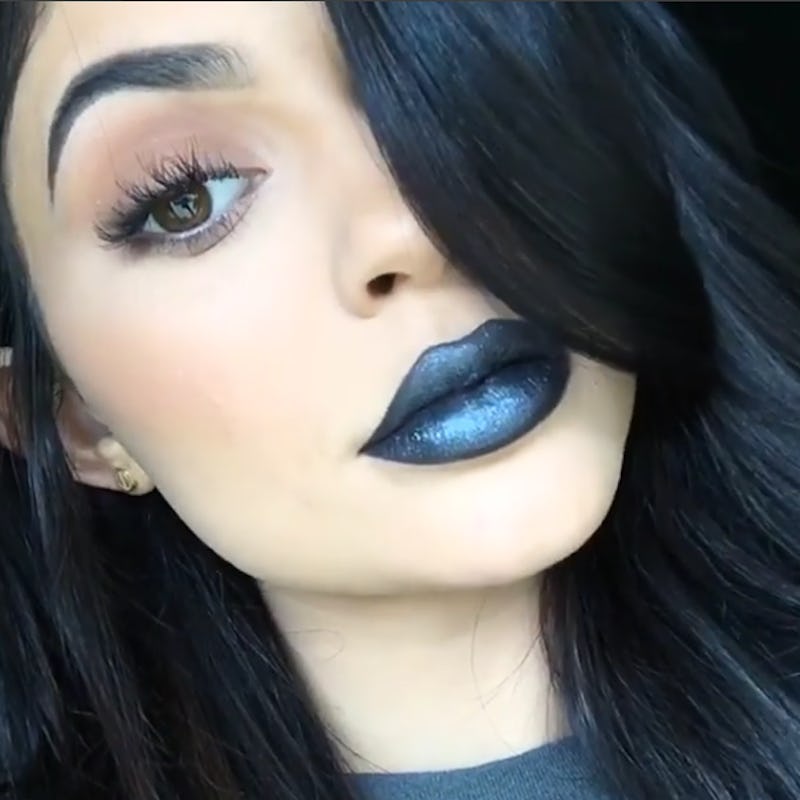 Metallic colors are huge for summer, and leave it to this girl to go and drop the most unique metal shade just in time for the season. When is the black metal matte "Majesty" Kylie Cosmetics shade coming out? Kylie Jenner's teasing the shade all over social media, but there's been no official release date announced just yet.
The most information she's given is that the color is "coming super soon," so you're definitely going to want to be on the lookout for this lippie. You never know when Jenner's going to surprise everyone and drop products on the Kylie Cosmetics website, but she did let us in on where to go for more info. According to Jenner, you should be checking Snapchat for further details.
The Kylie Cosmetics social media accounts posted about products going on sale this Thursday, so the next launch could be just a couple of days away! When she said "super soon," she meant it. Jenner's not one to let fans down, so it's no surprise that she's constantly restocking products and dropping new shades. This black metal matte that's going to be released before you know it is her most different lippie yet, because she's got to keep it fresh for her devoted Lip Kit fans.
If you're into a dramatic lip look, Jenner's got you covered.
This black shade is the most unique one of her Kylie Cosmetics collection to date.
It's black, blue-ish and silver all at once.
Look at that major shine power, too!
Stay tuned because you shouldn't have to wait for very long to get this dark, shiny color on your pout!
Image: kyliecosmetics/Instagram (1)