'Bach' Star Robby's Romantic History Is Brought Up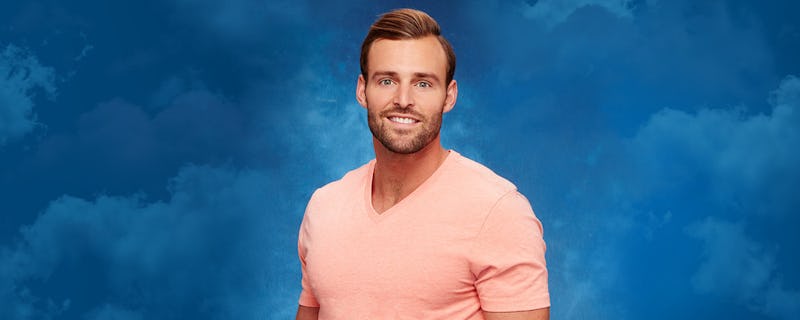 Based on this season's preview of The Bachelorette, there are going to be quite a few controversial topics to rock JoJo's Bachelor mansion: Chad's violent threats, Jordan's intentions, and whether Robby is on the show for "the right reasons." The Season 12 promo already teased the guys' speculation about whether Robby had a girlfriend that he broke up with right before The Bachelorette, though he denied any such accusations to JoJo during a promo for the season. Still, JoJo isn't the first person Robby's ever dated ever. Everyone has a past, so who was Robby's ex-girlfriend before he joined The Bachelorette?
Well, I put my Internet sleuthing skills to work and gathered that Robby's ex-girlfriend is named Hope Higginbotham. The first reports about their previous relationship seem to have come from Reality Steve, who posted screenshots of Instagram photos allegedly posted by both Robby and Hope throughout the duration of their relationship.
Of course, I did some of my own digging, and the most recent public photo of Robby and his ex was posted on his Instagram account around the middle of November 2015. Although she does have Instagram and Twitter accounts, both have been made private so there's no way to see any photos or posts she may have made about Robby while they were together.
It seems the topic will come up not only between Robby and JoJo, but Robby and all the other contestants on this season of The Bachelorette. According to the promo for the rest of Season 12 that aired at the end of the premiere, there are rumors going around the Bachelorette house about Robby's ex-girlfriend and JoJo confronted him, asking him if he broke up with his girlfriend when he found out he was going to be on the show. He responded by saying, "No, not even close."
Is Hope even the ex JoJo is talking about? When did they break up? Are the other men jealous of Robby's connection with JoJo and are trying to sabotage them by spreading rumors? We'll have to wait and hear the full story from Robby, since it seems the topic will come up between him and JoJo later on this season.
For everything Bachelor Nation, check out Bustle's Bachelorette podcast.
Images: Craig Sjodin/ABC