This 'Fuller House' Season 2 Casting News Is Huge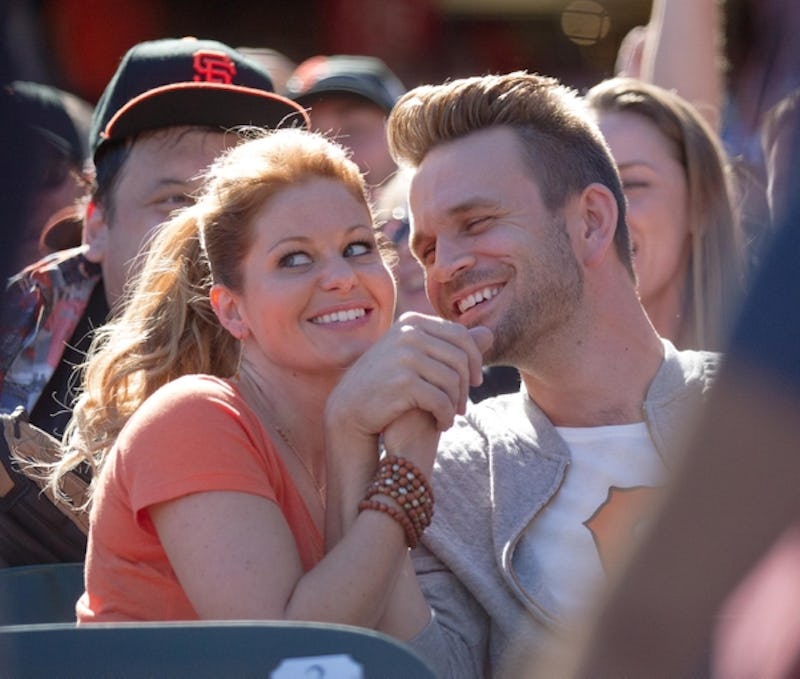 If you thought Season 1 of Fuller House was chock full of tough decisions and exciting love triangles, then you're going to want to sit down before you hear this casting news for Fuller House Season 2. It means big things are in store for your favorite Fullers, especially DJ — in fact, she could be facing some major decisions come Season 2.
According to Deadline, the Netflix spin-off of everyone's favorite childhood show has some big returns set for Season 2. On Tuesday it was announced that both Juan Pablo di Pace and Scott Weinger have been upped to season regulars for Season 2 of Fuller House. Di Pace, of course, plays Kimmy Gibler's ex-husband, Fernando, who she decided to just date (rather than re-marry) in the Season 1 finale. But the more exciting news is that Weinger, who plays DJ's high school sweetheart, Steve, is coming back for another season of Fuller House fun.
And I honestly can't tell you what I'm more excited for: Seeing Steve vie for DJ's heart for another whole season, or seeing Scott Weinger back in the opening credits for the Full House reboot. (Please let his part in it feature him standing at the open fridge like he did back in 1994.)
As it stood at the end of Season 1, a widowed DJ Fuller decided to choose herself over her high school sweetheart (Weinger) and the new man in her life, Matt (played by John Brotherton). It was a bold move, one that excited audiences and made me fall in more in love with this revived show. But with both Brotherton and Weinger signed on as series regulars for Season 2 of Fuller House, something tells me that the decision DJ made to focus on her independence over rushing headlong into a new (or renewed) relationship is definitely going to be called into question.
Still, as excited as I am to see another original cast member from Full House return as a regular on Fuller House, I hope that this casting news doesn't throw DJ's independence into jeopardy. If I had my way, these boys would continue to fall at her feet while she walks decidedly into a new life for herself and her family. DJ's move to choose her independence was too good to overlook for the sake of upping the drama in Season 2.
Image: Netflix; Giphy