An Outsider Brings Drama To 'Bloodline' Season 2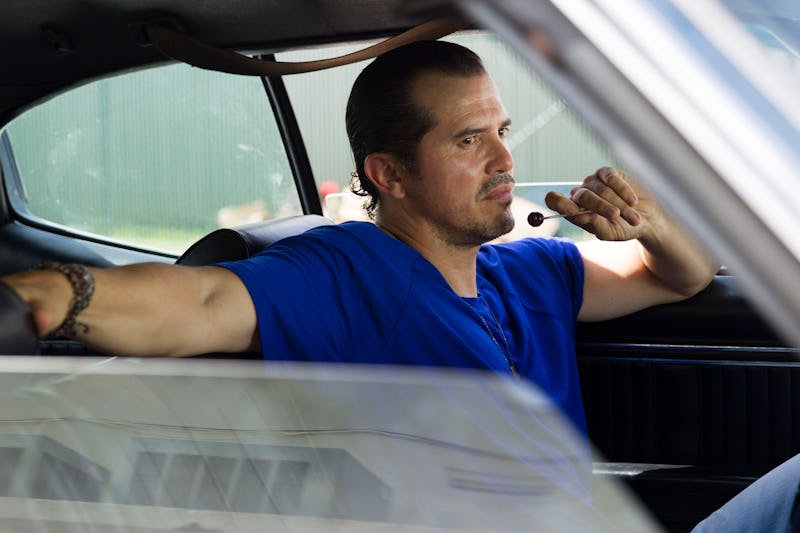 If Season 1 of Bloodline taught us anything, it's that the show is about family. Family that's dysfunctional in a way that's probably worse than any family dysfunction you know of in real life, but family nonetheless. However, Bloodline Season 2 is going to open up a little and introduce some new characters. As with Season 1, there are some heavyweight actors behind them. Birdman actress Andrea Riseborough comes aboard as Evangeline, the mother of Danny's son, and John Leguizamo joins Bloodline as Ozzy Delvecchio, as reported by TVLine, someone who may not be part of the Rayburn family, but will surely add to their dysfunction.
"Everyone wants family," Leguizamo said in a press release. "But yet the family that everyone wants to be part of — the Rayburn family — no one realizes that [they're] just about as dysfunctional as can possibly be." I guess in that way he's similar to Eli Cash from The Royal Tenenbaums (one of my favorite movies ever). He's not a Tenenbaum and desperately wants to be, even though it's not all it's cracked up to be. Here's what else we know about Ozzy. (Minor spoilers follow.)
He's An Associate From Danny's Past
The particulars of how and when they met and what their relationship was remains to be seen, but he's a figure from the past. TVLine described Ozzy as "a charming, violent, opportunistic wild card from Danny's past who, in the wake of Danny's murder, arrives in the Florida Keys with mysterious motives and threatens to wreak havoc in the lives of the Rayburns." Clearly, Danny's past is still affecting the Rayburns' present.
He Can Be Manipulative
"Ozzy comes to the Keys with some crazy street smarts," Leguizamo said in the same press release. "He has a really high EQ, or emotional quotient; he can really measure people and [knows] how to use their emotions against them."
He Has Killer Instincts
Leguizamo described his character as one who thinks he's not getting his fair shake in life, which makes him out for revenge — add that to his street smarts, and it's a dangerous combo. "To me, Ozzy was this really smart guy who was too smart, but didn't have the opportunities in life," he told Indiewire. "He saw everyone else moving up, and he didn't. It made him a little twisted, a little Machiavellian and opportunistic. He's an incredible charmer. He's good at everything but not great at anything, you know? Everybody [else] is getting what he deserves."
He Has A Violent Streak, Too
The three words most often used to describe Ozzy Delvecchio are charming, opportunistic — and violent. Watch out, Rayburns!
And He Has That All Trained On John
Promotion for Bloodline suggests that Ozzy's going to use all that talent — those street smarts, that charm, that jealousy and that rage — to see if he can get John to blow his top. Whether or not he's successful is going to be a question that runs throughout Bloodline Season 2.
Images: Saeed Adyani/Netflix (2); Giphy