How To Stream The Epic DCOM Marathon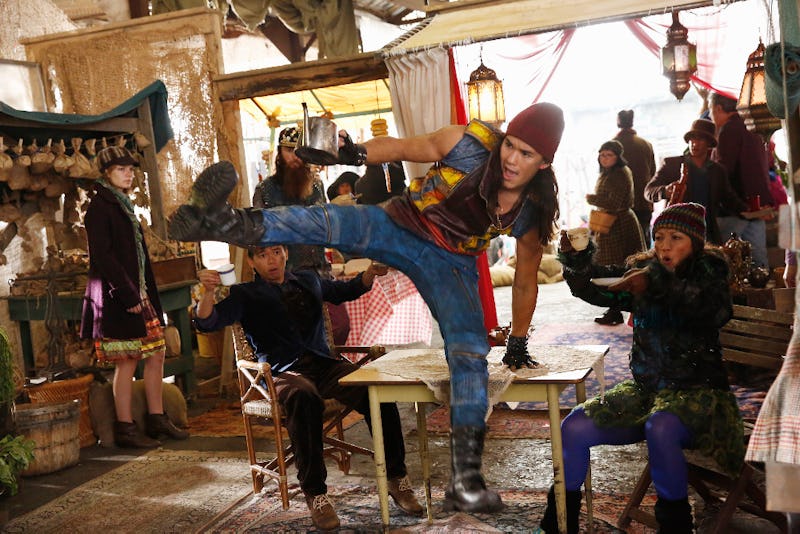 This holiday weekend, it might actually be brighter in your living room than at the park. Disney Channel is showcasing its best movies from across the decades until the wee hours of the night. However, what if you're on the go this weekend, or don't typically watch television when it airs? Can you stream the DCOM marathon on Memorial Day?
The marathon runs all weekend starting Friday, so you'll have plenty of opportunities to get in on the fun. The DCOMs will include throwbacks like Zenon: Girl Of The 21st Century and Smart House, as well as last year's villainous Descendants. All of your favorite musicals will be shown. It concludes Monday with a late night trip back to the the classics with Cadet Kelly, The Cheetah Girls, and Johnny Tsunami, ending Tuesday morning at 5 a.m. — time for an old-fashioned slumber party, or what?
No matter how old you are, there's an inescapable charm to a good DCOM. The stakes are low, but the drama is high. Everything is colorful and tends to work out in the end. I can't think of a better way to usher summer in than some Disney Channel goodness. However, if you're don't have the more traditional methods at your disposal, here are some ways to make the magic happen by streaming the marathon.
Disney Channel App
With your cable provider's information, you can stream Disney Channel live using the Watch Disney Channel website, or the app on Apple, Google Play, and Windows devices. Easy!
Check Your Cable
Other cable providers, Time Warner included, have their own apps where you can stream all the channels, including Disney.
Netflix It Up
If all else fails, you can always make your own DCOM marathon using Netflix. It's not as much of a throwback for some, but they have High School Musical, Star Struck, Lemonade Mouth, Camp Rock, Geek Charming, Bad Hair Day, Teen Beach 2, Read It And Weep, and plenty of your faves! Did I just list too many? I really like DCOMs, guys. I'm not sure I made that clear.
Images: Jeff Weddell/Disney Channel; Giphy (3)