12 Free Things To Do This Memorial Day Weekend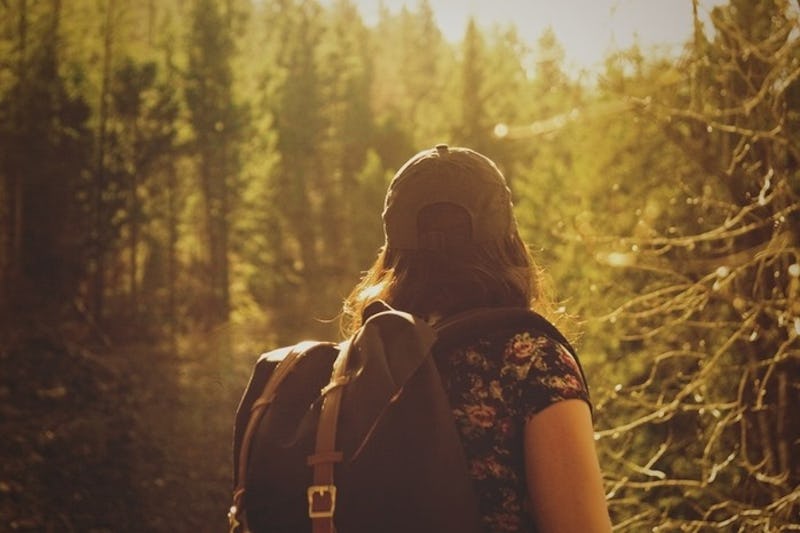 Memorial Day weekend is commonly celebrated as the unofficial beginning of summer. But if you don't need to take advantage of any mattress sales and you are not looking to spend a boatload of money on a getaway, you may still be looking for things to do with these three whole days of glorious weekending. These 12 free activities for Memorial Day weekend will keep you feeling relaxed, sun-kissed, and patriotic without putting a dent in your wallet. Sounds nice, doesn't it?
Seemingly everything that adults do for fun has been monetized. Drinking costs money, access to campgrounds costs more than spending a Saturday night at the club, and someone will probably even ask you for cash (paper money, are you serious?) to put your car somewhere for a few hours. But such is the post-graduate grownup life. You could, however, divine a little inspiration for your Memorial Day weekend from your seven-year-old self, who seemed to be able to explore the wide world with a pocket full of gum wrappers and lint.
So, take this long weekend to take advantage of some of life's simpler pleasures. These 12 ideas are fun for humans of all ages without costing much at all.
1. Play A Game Outside
Every long weekend, my boyfriend's extended pseudo-family in L.A. hosts a softball game at a local field where everyone can get a little exercise in a super laid-back, un-competitive environment where one of the dads will inevitably bring vodka lemonade. Call a few friends and organize a game of softball, kickball, or capture the flag.
2. Go To The Beach
This one seems obvious, but if you've got a beach that's pretty under-the-radar, this one is a great option for Memorial Day weekend. Bigger, more popular beaches will likely be packed with people doing just this, but think outside the box, and I'm sure you can track down a peaceful patch of sand from which to enjoy the ocean waves.
3. Take In A Parade
Most cities have a Memorial Day parade to remember the service men and women who lost their lives defending the U.S.A.
4. Grill With Some Friends
You'd have to pay for food anyway, so that barely factors into the cost of this experience. Throw some burgers or hot dogs on the grill with your besties, and enjoy the happiness that is outdoor cooking.
5. Go For A Hike
Angelenos love hiking. There are a few parks that are filled with people in their most stylish fitness-wear keeping one eye out for celebrities who decided to go for a weekend hike too, but the entire country is full of interesting places to explore nature on foot that are totally 100 percent free.
6. Take Your Dogs To The Dog Park
It's Memorial Day weekend for puppies too!
7. Crash A Friend's Swimming Pool
Remember how much fun you used to have doing this over summer break when you were younger? It's basically like living a scene out of every coming-of-age movie from the '90s, and it doesn't get any less fun when you're an adult.
8. Do Some Spring Cleaning
With an extra weekend day, why not give your apartment the much needed scrub that you haven't had time to provide yet this season?
9. Hang Out At A Nearby Lake
When I lived in North Carolina, this is what everyone did on long weekends. People would pile into the bed of a friend's pickup truck with floaties rigged with cup holders for a day of freshwater relaxation.
10. Spy On Some Fireflies
If you live in a place that has fireflies during the summer, can I just say how jealous I am real quick? Fireflies are so pretty, and they're one of the things I miss most about living in the South. Take in some of that natural wonder that you've been taking for granted as a busy adult.
11. Treat Yourself To Some DIY Pampering
Try a homemade face mask, make an exfoliating sugar scrub, or give yourself a pedicure complete with a light coat of olive oil to moisturize your cuticles. It doesn't cost a dime, because all of the ingredients are already in your pantry.
12. Do A Yoga Class Online Every Day
YouTube has loads of free yoga content to kick off each morning this Memorial Day weekend with a calm and invigorating set of sun salutations (or whatever kind of yoga gets you going in the morning).
Images: Pexels (10); Pixabay (3)