Bad News, 'Maze Runner' Fans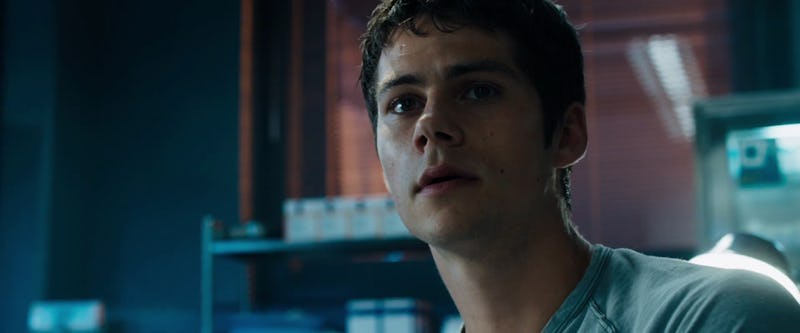 Very sad news indeed for Maze Runner fans: According to Variety, the Maze Runner: Death Cure release date has been pushed back following an onset accident involving franchise star Dylan O'Brien in March — which resulted in numerous injuries — to give O'Brien the recovery time he needs before shooting resumes. While the original date was set for Feb. 17, 2017, this has now been delayed by almost a year to Jan. 12, 2018 since the Teen Wolf star's injuries have reportedly been deemed to be more serious than they first seemed.
Though details surrounding the accident are hazy, according to Deadline back in March, sources said the actor allegedly fell off a set that was meant to be a train in the film. According to 20th Century Fox's statement released at the time of the accident:
Dylan O'Brien was injured yesterday while filming 'Maze Runner: The Death Cure' in Vancouver, Canada. ... He was immediately transferred to a local hospital for observation and treatment. Production on the film will be shut down while he recovers. Our thoughts go out to Dylan for a full and speedy recovery.
Thankfully, O'Brien's injuries were non-life-threatening, but still clearly serious. At the time, a CNN article reported that O'Brien's publicist, Jennifer Allen, stated that O'Brien "will be OK."
While this is obviously incredibly sad news, it's heartening to hear that it's being pushed back by a year because the studio is clearly giving O'Brien the time he needs to recover. O'Brien — who also plays fan favorite "Stiles" Stilinski in the MTV series Teen Wolf — is way too important to the entertainment business for his medical care to be rushed just so fans can get their third installment of Maze Runner on time. So here's hoping that O'Brien rests up and feels better soon — all in his good time, naturally.
Images: 20th Century Fox (2)