11 Cult Classics To Watch On Netflix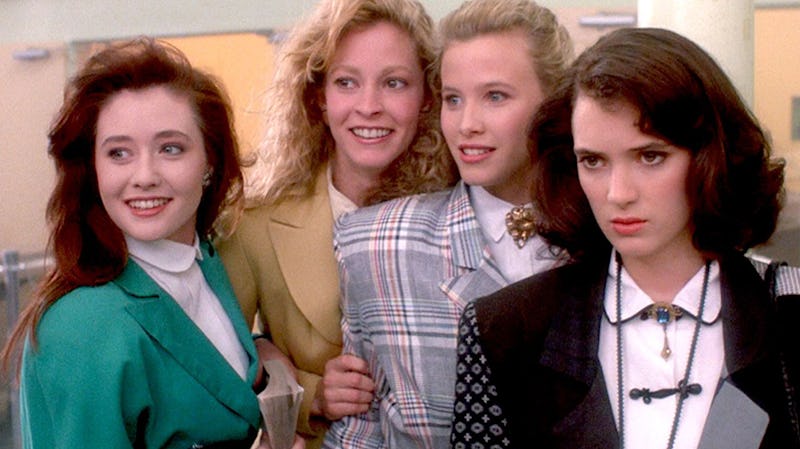 Let's be honest — plenty of amazing movies don't premiere with record-breaking box office results. In fact, many of them go unnoticed for years despite stellar reviews from critics. But, luckily, many of these movies still manage to develop a devoted fanbase and they finally get long overdue respect years after their initial release dates. Still, the term "cult classic" isn't cut and dry — it also refers to movies that garner intense enthusiasm from their fans, who take every opportunity to quote them and sing their praises. Either way, there's no time like the present to watch the best cult classics on Netflix.
Not only are these awesome cult films totally worth watching (or even re-watching if you haven't seen them in awhile), they're also important because many of them are took huge risks by breaking the mold of mainstream films. As a result, they paved the way for many of the present-day genres we know and love. For example, before Regina George became a household name, a clique of "Heathers" ruled the hallways of their high school.
Ready to watch some of the best cult classics? Here's a handy list of 10 important cult films that are currently streaming on Netflix.
1. Heathers (1989)
Long before Mean Girls, we were blessed with this dark comedy about high school cliques. Sure, it involved more bloodshed (and possibly a few casualties) than the high school comedies we've grown accustomed to today — but Heathers definitely helped create the genre we know and love. Plus, it more than stands the test of time and it shows that not a whole lot has changed since the '80s.
2. Best In Show (2000)
Christopher Guest's mockumentary just never gets old. What can I say? Some people take their pets' participation in prestigious dog shows really seriously — and the results are predictably hilarious and absurd.
3. Trainspotting (1996)
This critically acclaimed cult classic does a fantastic job of depicting just how difficult it is to remove oneself from a tempting but deadly drug scene.
4. The Princess Bride (1987)
Many of us were introduced to The Princess Bride as children, and this fairytale is definitely worth a re-watch — in fact, it's even better than I remembered.
5. Clueless (1995)
I'm so happy I live in a world where Clueless is considered a classic. We can thank this film for giving us amazing phrases like "as if!" and "that was way harsh, Tai." Cher Horowitz, you are a goddess.
6. Wet Hot American Summer (2001)
It's Memorial Day Weekend and that means there's no better time to revisit this summer camp classic. If it doesn't get you in the summer spirit, I don't know what will.
7. A Clockwork Orange (1971)
Stanley Kubrick's futuristic dystopia film explores the concept of "reconditioning" violent criminals so they can be reintegrated back into society. A Clockwork Orange is significantly darker than recent dystopia films, but this cult classic was way ahead of its time and it remains relevant and thought-provoking.
8. Clerks (1994)
Anyone who has ever worked a retail job (*raises my hand*) will want to be a character in Clerks. A hockey game on the roof and an impromptu visit to a local funeral home? How come I didn't get to participate in anything this interesting during my high school customer services gigs?
9. The Crow (1994)
A year after he and his fiancée are murdered, a guitarist is brought back to life and sets out on a revenge mission. Turning a comic book into a live action film is no easy feat, but The Crow does a fantastic job and it set the bar high for future films that attempted to do the same.
10. Boogie Nights (1997)
Paul Thomas Anderson's look at the 1970s and 1980s Los Angeles porn industry is unsettling but impeccably made — from the acting to the music to the cinematography, it's no surprise that Boogie Nights gained instant critical acclaim and became an overnight classic.
11. Zoolander
Zoolander got off to a seriously rough start — released shortly after 9/11, it premiered to negative reviews and disappointing box office results. But, once the dust settled, the comedy got the recognition it deserved and fans are eagerly awaiting the release of Zoolander 2.
Image: New World Pictures