You'll Need New Mysteries After 'Game Of Silence'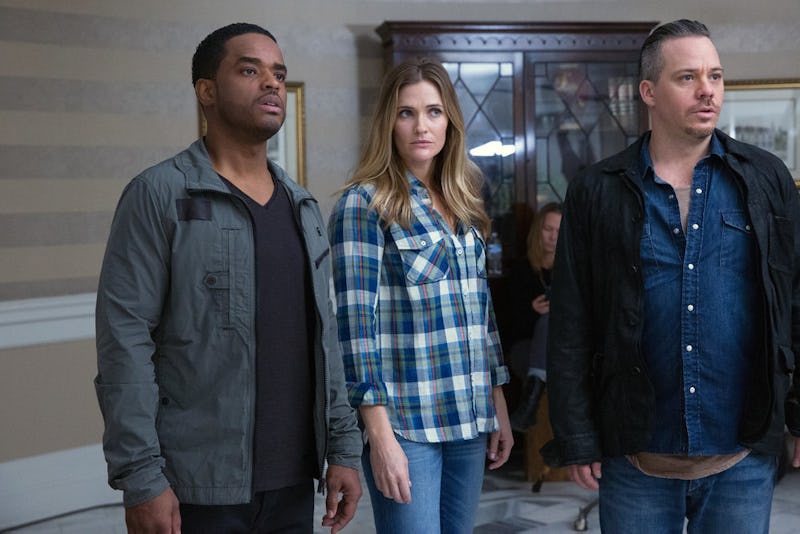 When the major TV networks announced their fall schedules in May, many new series didn't land a spot. Unfortunately for fans of NBC's freshman drama, Game of Silence was cancelled, as reported by Deadline, which means the June 5 episode will be the series' last. But even though Game of Silence won't return for Season 2, that doesn't mean that you'll be low on TV mysteries next fall. In fact, why even wait until then? There are plenty of other shows out there, easily available to watch and catch up on now, that will scratch the same itch as Game of Silence.
The best part of Game of Silence was the twisty conspiracy that bound all of the childhood friends together. It was a slow burn of reveals, reversals, and twists that added up to a compelling past for the characters. And that's a structure that's mirrored by quite a few other recent series. In fact, the "mystery" series transcends genre at this point. Many of TV's most popular events, from Game of Thrones to The Bachelorette, operate on the same principle of being curious about the characters' backstories and wondering what unexpected things could happen in the meantime.
So here's just a small selection of similar shows you might want to watch this summer if you were a big fan of Game of Silence.
Quantico
This series about CIA trainees turned terrorist suspects is a slow burn — a lot of Season 1 episodes were devoted to character development that doesn't directly connect to the overarching plotline, but that just means that Season 2 should really heat things up.
How To Get Away With Murder
HTGAWM has an impressive cast and seeing them play a group of incredibly murderous aspiring lawyers makes this a must-watch show. It frequently flashes forward to a mysterious future event before fleshing out what happened, which makes trying to unravel the mystery even more addicting.
Blindspot
A series on NBC that will be returning for Season 2, Blindspot has also been building a compelling mystery alongside standalone cases of the week. I won't spoil the late-in-season reveals, but rest assured that even though the story seems to be heading in one direction, there are actually plenty of surprises in store.
The Americans
There's more conspiracy than mystery in this spy series about a pair of Russian agents embedded deep in the 1980s United States. But it's been praised as one of the best shows on TV and is definitely worth checking out.
UnReal
If you've ever wondered what intrigue might happen behind the scenes on reality dating shows, UnReal has the answer. Over the course of the first season, the canny producers have to piece together their season all with an ongoing mystery of exactly what happened on the frequently mentioned last season of the show.
Sherlock
If you want a more traditionally mysterious series, this one should work. A retelling of the classic Arthur Conan Doyle stories in modern day, this BBC show may only premiere new episodes every few years, but it's beloved by legions of fans for its ability to craft both meaningful character relationships and mysteries.
The Path
Hulu's original series was recently renewed for a second season, and The Path is the closest thing the streaming service has to a prestige drama. Occasionally explosively violent, mostly an intense examination of religious belief, you'll find yourself working through this show very quickly.
Even though Game of Silence won't be returning, there are plenty of TV mysteries for you to solve in its absence.
Images: Bob Mahoney/NBC; Giphy (6); Oh the Dye/Tumblr