CBS Won't Limit 'Limitless' To One Season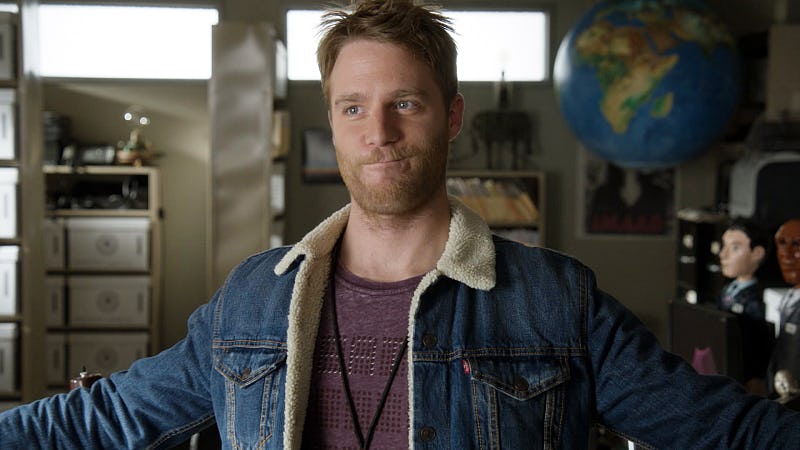 This fall, amidst the whirlwind of muppets and heroes and scream queens (oh my!), two new shows premiered that were exceedingly similar on the surface: both law enforcement procedurals that premiered within one day of each other, both based on science-fiction movies that had starred two of Hollywood's most bankable stars. And yet, mystifyingly, one of those shows sank while the other soared. I'm speaking, of course, of FOX's Minority Report and CBS' Limitless. So which one is which? Will CBS renew Limitless for a second season? Or will the show find its run... well... limited?
On Monday, Sept. 21, at 9 p.m. ET, Minority Report premiered to 3.1 million viewers and a 1.1 rating in the all-important 18-49 demographic. One night later, at 10 p.m., Limitless premiered to 9.9 million viewers and a 1.9 rating. After three episodes, FOX trimmed Minority Report 's original 13-episode order to 10. After five episodes, CBS expanded Limitless ' original order to a full 22-episode season. While neither show has been "officially" renewed or cancelled by their respective networks, one is gone from the airwaves — seemingly forever — while the other will continue airing through the spring. The only question is, will Limitless still be here next fall?
Right now, all signs are pointing to yes. While Limitless' numbers have declined since its premiere — to 6.5 million viewers and a 1.3 rating last Tuesday — its decline hasn't been as precipitous as some freshman series. On the same network, Supergirl is already down from 13 million and a 3.1 rating for its premiere to 7.7 million and a 1.5 rating after only seven weeks. (That's a 41% drop in viewership for Supergirl over a shorter timespan compared to only a 34% drop for Limitless over the course of its first 10 episodes.)
While Limitless isn't the network's best performer (that would be The Big Bang Theory), nor is it the worst (that would be CSI: Cyber). It rests comfortably in the upper-middle of the pack with an average rating of 1.54... well above fellow freshman procedural Code Black's 1.26, it should be noted. TVByTheNumbers currently has the show ranked as "Likely To Be Renewed" — the same status given to the likes of Supergirl, Scorpion, and NCIS: New Orleans.
There's certainly no magic to that prediction. If ratings start tanking when Limitless returns from its midseason hiatus, CBS probably won't hesitate to sever ties with the show, "limiting" the amount of damage it can do to the network's bottom line. (Get it?) However, Limitless does have one ace up its sleeve that most TV shows don't: three-time Academy Award nominee Bradley Cooper as both executive producer and occasional guest star. Whenever CBS starts to feel the show's pulse weakening, all they have to do is ask Cooper to come and appear in an episode and advertise the crap out of it. Voilà! Instant ratings.
So when will be the first day of the rest of Limitless' likely unlimited life? After this Tuesday's winter finale, "This Is Your Brian On Drugs," the show will go on a very short hiatus for the holidays, returning in just three weeks, on Jan. 5, 2016 for its remaining 11 Season 1 episodes. (This brief break will feel merciful to those Shonda Rhimes fans currently suffering a full three months until T.G.I.T. returns to ABC in February.) Then, assuming everything goes smoothly for Brian Finch, we'll be taking our first dose of Limitless Season 2 sometime next September!
Images: Best Possible Screengrab, David M. Russell, Michael Parmelee/CBS