Where To Buy The Violet Voss X Laura Lee Palette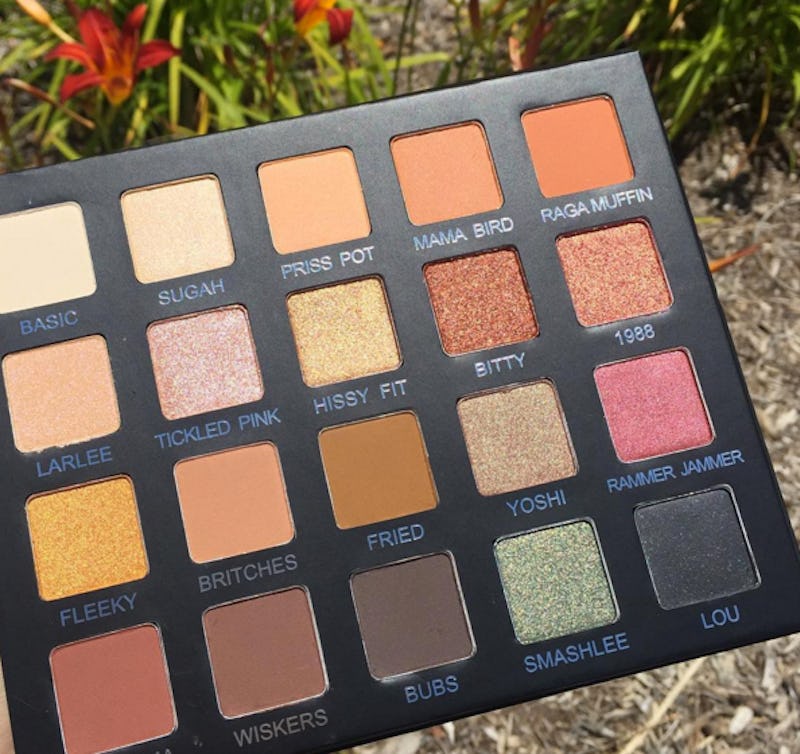 ICYMI — Violet Voss and Laura Lee are collaborating on an eyeshadow palette, and it is to die for. The cosmetics brand and the mega-popular YouTube vlogger have been teasing their partnership for weeks, and now they are finally dishing on all the details. We already know when the palette will launch, as well as how it much it will cost to shop it, but I'm still wondering — where can you buy the Violet Voss X Laura Lee palette? If you're curious about the same, I've got the answers for you.
It seems this whole beauty brands collaborating with YouTube bloggers thing has become somewhat of a trend, but it makes perfect sense — just take a look at the massive success of BECCA Cosmetics and Jaclyn Hill's Champagne Collection. The Laura Lee X Violet Voss partnership is clearly a match made in sartorial heaven, because the palette is already getting lots of love from fans. The 20 shade palette is quite comprehensive and versatile, including everything from warm colors such as pale pink and burnt orange, to cool tones like emerald green and charcoal gray, all in shimmery and matte finishes.
Feast your eyes on the gorgeous palette.
Oh la la.
Holy pretty.
So where exactly can you scoop up this beauty? According to the brand's Instagram, the palette will be available to shop at the Professional Hair and Makeup Expo in Pasadena, California on June 4th and 5th. It is also available for pre-order on June 10th, and although it does not specifically indicate in the post, it will probably go up on the Violet Voss website. Bustle has reached out to the brand to confirm where you can shop the palette.
Check out the Laura Lee's video for everything there is to know about the lovely palette, straight from its designer.
Image: ShopVioletVoss/Instagram