New Dream Music May Be Coming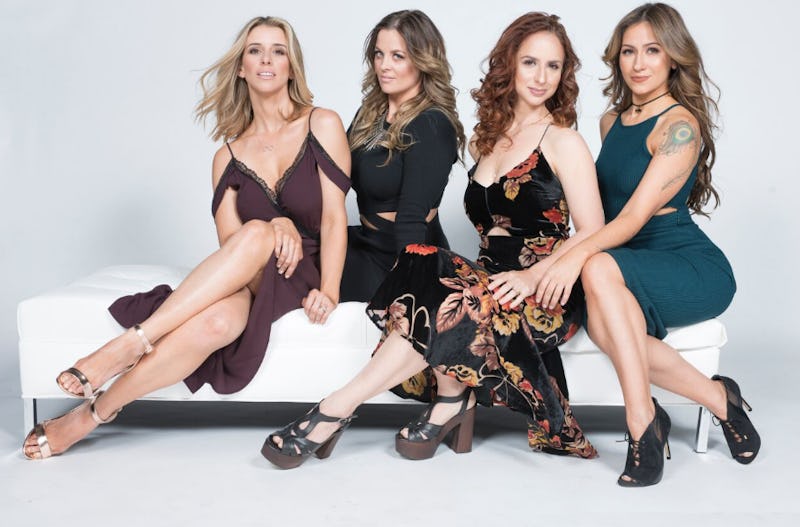 As with any child who grew up jamming to boy bands and girl groups, pop music of the '00s will always hold a special place in my heart. Before there was Apple Music and when Drake was still starring as Jimmy Brooks on Degrassi, it was boy band O-Town, guitar-strumming singer-songwriter Ryan Cabrera, and girl group Dream whose music blasted out of our boomboxes (the original iHomes) and took over the radio airwaves. We may not be able to go back to that musical time in our lives, but fortunately, the bands and artists that we loved haven't gone anywhere. 98 Degrees, O-Town, Ryan Cabrera, and Dream are uniting this summer for the MY2K Tour, a concert series guaranteed to give you all the nostalgic feels and get some classic '00s pop songs stuck in your head all over again. These artists are getting prepared for their crazy awesome new tour, and they're spilling details about what they're doing to bring back the '00s to their concert stage.
If you thought that these pop stars would be unsure about what classics to bring back to the stage, it turns out that they actually have the opposite problem — they don't know what to leave behind! According to O-Town's Jacob Underwood, via an email:
"We've been touring with our hour and a half set now so for the summer tour our biggest problem is deciding what to cut! We've prepped a really fun live mash up featuring some covers along with some of our older stuff that we really think our fans will enjoy."
Excited? I know I am. While we'll likely hear classic tunes like Dream's "He Loves U Not," according to Dream's Melissa Schuman, we'll also hear something else from the pop group: "We will be performing a new song in our show set and we can't wait for everyone to hear it."
As for Cabrera, whom you may remember as a '00s darling, he's preparing for his tour by "practicing mixing new ideas with old ones so the set this summer is super fun and plan on having everyone singing at the top of their lungs." Here's hoping that one of the songs we'll all be singing at the top of our lungs is "On The Way Down," because that tune has never left my head.
The tour kids off July 8 in Kansas. For a full list of tour dates and locations, and also to find out how to get tickets, check out the MY2K tour's official website.
Image: MY2K