Where Is Brock Turner From?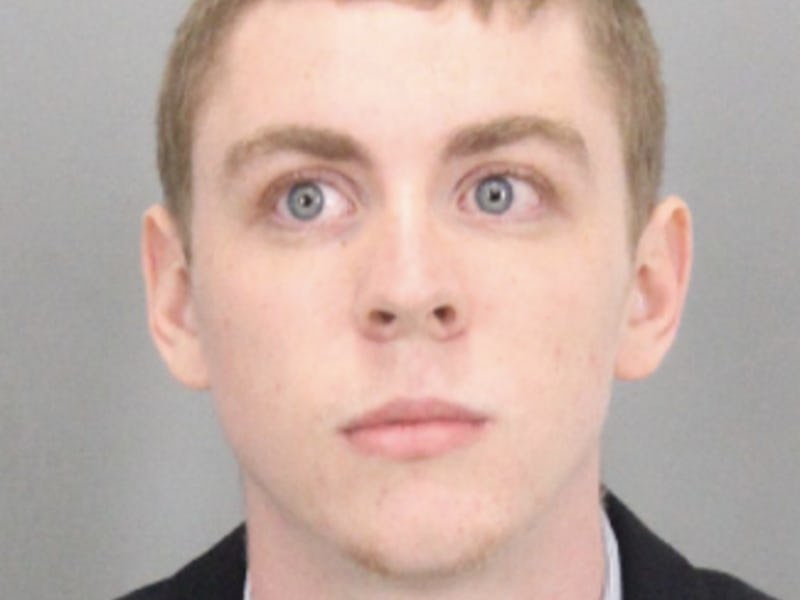 If you've been keeping up with the story of the Stanford rape survivor whose letter against her attacker was just released, you might be wondering where is Brock Turner from? A former star athlete at Stanford, one might worry that revealing more information puts him under a spotlight he doesn't deserve, but Turner's case is a little different — his story should be bringing light to the fact that being gifted in sports doesn't mean you should be capable of hurting an innocent human being. Period.
Records show that Turner was part of the swim team at Oakwood High School in Dayton, Ohio, and swam for the Dayton Raiders, a local swim club in Ohio. According to the Raiders, Turner was a USA Junior National Team member, and had joined the club back in 2008. From there, he was recruited, and started his freshman year at Stanford University in Stanford, California, in September of 2014. Prior to being charged for sexual assault, he aspired to swim at the Olympics one day.
Turner was found guilty on three sexual assault charges after he sexually assaulted a woman while she was unconscious on Jan. 15, 2015, and sentenced to six months in county jail. While his rape survivor presented a heartbreaking letter that discussed the horrible aftermath that she is still experiencing today, Turner's father dismissed his son's involvement as "20 minutes of action," and wrote that he doesn't think his son should suffer in jail because, well, he's suffered enough. For one, he's no longer able to enjoy rib-eye steak. Seriously.
"It's clear that Brock was desperately trying to fit in at Stanford and fell into the culture of alcohol consumption and partying... Looking back at Brock's brief experience at Stanford, I honestly don't believe it was the best fit for him," Turner's father wrote in a letter to Judge Aaron Persky. So, being far from home, and having severe home-sickness, inspired Turner to make these terrible decisions? No, I don't think so.
The public hasn't been too kind about this, for the right reasons.
Turner's response was to withdraw from the swim team. Stanford also issued a press release stating that Turner was banned from setting foot on campus after his investigation, in any capacity.
Image: Santa Clara County Office of the Sheriff (1)