'The Bachelorette' Got Violent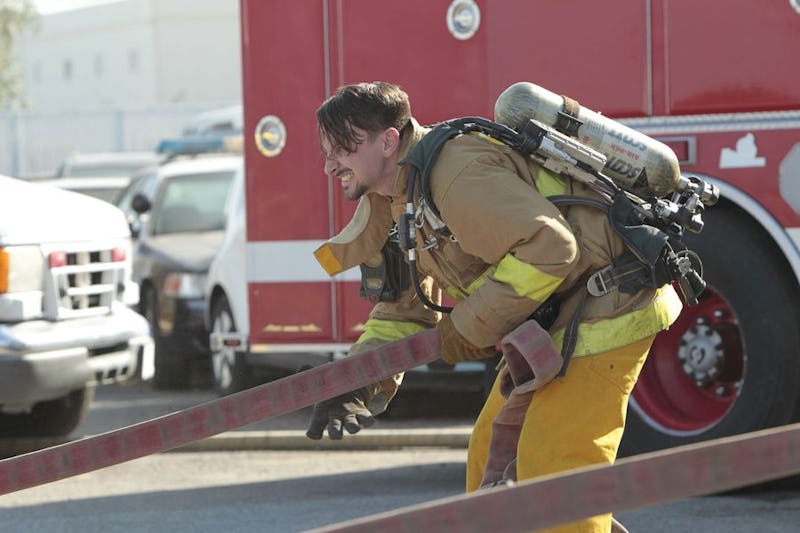 There was a time in the history of reality television where if you hit or laid a hand on someone, you were automatically cast off back to the land of the untelevised. It was certainly a rule on The Real World, the reality show in which I cut my television teeth. I'm not sure, though, if this tradition continues on The Bachelorette. Why is Evan bleeding on The Bachelorette ? Did things with Chad get violent?
Of course, we won't know the reason why Evan was bleeding until the episode airs, but it's worth it to say that Chad makes the other guys (especially Evan) on the show feel mighty uneasy. It all started when Evan made jokes at Chad's expense, and Chad was not happy. When Evan walked by, he pulled on his shirt as a means to intimidate him, and it just escalated from there. Chad punched a door to control his anger, which, maybe you shouldn't let your anger get like that? Anyway, Evan and the other man-testants have frequently said that they feel unsafe with Chad, and after Chris Harrison confronted Chad for his behavior, Chad was on the warpath. Could he have gotten physical with Evan?
The Bachelor and The Bachelorette have a long history of red herring promos, so it's very, very possible that Evan tripped and fell on some pool furniture and cut his hand. Or there will be no blood at all! Seriously, anything could happen. As much as Chad getting violent would be the culmination of all of this stupid behavior, I would rather not see the show glorify it in any way. If Evan is indeed bleeding because of Chad, Chad needs to leave the show, and that's that.
Images: Rick Rowell/ABC