You Need These Summer Fling Songs This Year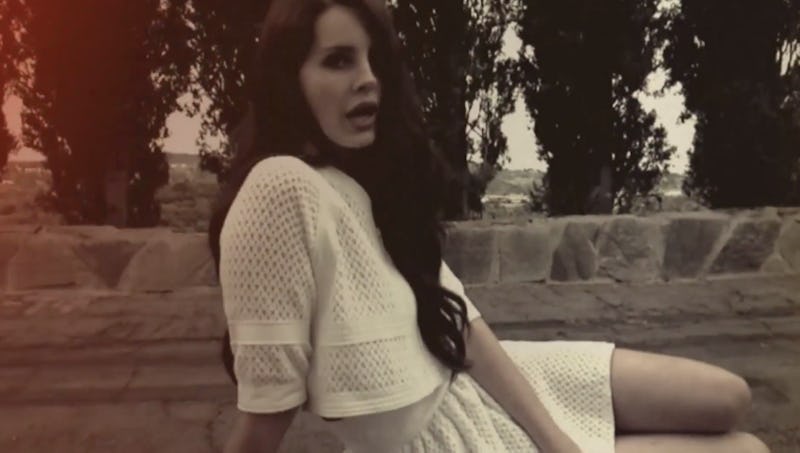 When the temperatures rise, the fires of passion light up, and that, my friends, is how we end up with summer flings. Like vacation itself, summer flings are the best and sunniest of relationships, usually because they forgo the ugliness of reality and involve lots of time seaside. It's not shocking that there have been plenty of songs written about summer romance, both celebrating and lamenting these brief-but-beautiful beachside encounters. But when you're a little stuck in a love haze, how do you even begin to find these songs? Don't worry, girl, I have the free time to figure that one out for you.
I hunted up and down for some songs to match up with every aspect of your summer fling, every kind of summer fling. From the adolescent romance on the boardwalk, eating ice cream cones and getting to first-and-a-half base, to the sex filled nights in Cancun with some guy named Javier (you think), I got you covered. And, when it all inevitably sours as the leaves start to turn? Still got you covered.
But, hey, enjoy it while it lasts, and check out these 12 tracks to soundtrack your summer romance... past, present, and maybe future? Good luck out there.
1. "Ocean Avenue" — Yellowcard
This didn't even register with me as a summer fling song at first — the romance continues from age 16 to 18 — but they're walking on the beach in their bare feet, and, for some reason, Ryan Key can't find his love now. If they were the typical high school sweethearts, I'd just say "take to Facebook," but all signs point to a recurring summer fling in a beach house town. Hell, "Ocean Ave" sounds like it could've been ripped off the streets of Wildwood or L.B.I.
2. "Summer Love" — Justin Timberlake
You're already keeping the summer strong with "Can't Stop The Feeling!," but let's throwback to "Summer Love" off FutureSex/LovedSounds. It'll remind you of your steamiest seasonal tryst, and of a time when JT was still bringing sexy back... not just dad-ing it up for the Trolls soundtrack.
3. "Summer Girls" — L.F.O.
This song is an objective disaster written during the prime Abercrombie & Fitch era, with the Lyte Funkie Ones (Seriously, that's what that stands for) trying to ride the soon-to-crash boy band wave. But you know what? If you managed to fit in a tweenage boardwalk romance during the turn of the millennium (I was a little too young for that, personally), then I'm sure it was as awkward as this.
4. "Island In The Sun" — Weezer
This isn't necessarily about a summer fling so much as it's about escaping to an island together and having a blast. But not in a sexy way, more like how you're 14 and your parents take you on a cruise, and you meet someone at the teen club, and you have an innocent time together in some blue waters... again, this never happened to me, I'm just saying. The track also has a memorable appearance in Aquamarine, as a mermaid dances with some dreamboat. What's more summer-fling-y than that?
5. "Summer Nights" — Grease Original Soundtrack
Oh, please, the serendipitous love between Sandy and Danny is something we all aspire to (and often fall tragically short of). Put this on when you're still in the "sighing dreamily" phase of remembering those summer nights with the guy you fell for at the beach. There will be other songs to turn to when November rolls around, and you spot some dimpled brunette under his arm on Instagram. Trust me, the Grease Soundtrack has songs for everything.
6. "Beat This Summer" — Brad Paisley
I do not care for country music, but, hey, if that's your jam, try this one on for size: Paisley is going to take you on a ferris wheel and promise that no summer will ever compare to the one spent with you. Then he will probably leave you unceremoniously to go back to Alabama with his parents because the first day of 9th grade is next week. Not really.
7. "Summertime Clothes" — Animal Collective
I spotted this one on summer fling lists and, much like "Ocean Avenue," didn't exactly agree with the assessment. That's no slam against the song; "Summertime Clothes" actually opens my current summer playlist because I have a gigantic hipster heart, and it actually read to me like having late night adventures with someone you really love. Doesn't even have to be romantic, certainly doesn't have to be temporary. But it could, and it's a great track, so here you go.
8. "Summertime" — Beyoncé Featuring P. Diddy
From this track, I just feel like, if Beyoncé had a summertime fling, it would've ended up just fine, but I'm not sure if she ever got to fit that in since she's been with Jay-Z for approx. 10,000 years. But, whatever, there's nothing wrong with summer loving with Bey.
9. "Jack And Diane" — John Mellancamp
Aren't we all Jack and Diane? Two American kids growing up in the heartland? Doing the best that they can? And, like, probably having premarital sex after hitting up the 7-Eleven? Being 16 years old was the best.
10. "Summertime Sadness" — Lana Del Rey
If you're anything like me, you're gonna just put this on an infinite loop from Labor Day Weekend to mid-December, after everything fell apart. If you're a little bit proactive about your post-summer heartbreak, post-Labor Day Weekend, you're going to have a few tequila shots, dance to the Cedric Gervais remix in a club, and then send some snapchat pics in the bathroom of said club. Actually, still me, I don't handle break-ups well.
11. "Summer of '69" — Bryan Adams
Presented without comment.
...but no, a lot of things happened in the summer of '69, including the salaciousness of hand-holding.
12. "Summer Fling" — Willow Smith
Hey, it doesn't get any more literal than this. It also makes me contemplate things like if Willow Smith is even old enough to have a summer fling. Were any of us? Whatever, put this on and lean into the wonky celebration of youth.
Now get out there, be safe, and have yourselves a blast.
Image: LanaDelReyVEVO/YouTube