This 'Bach' Contestant Came Back For More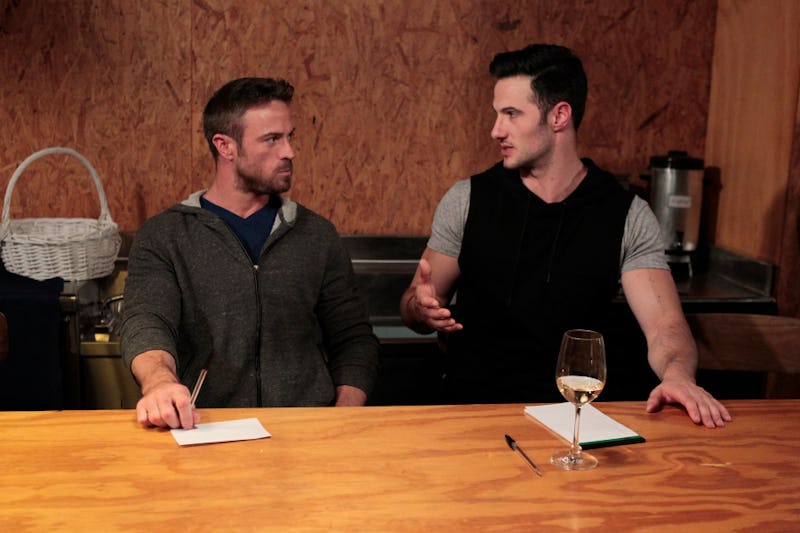 Oh boy, Bachelorette fans. A lot has happened on JoJo's season so far, and we're only on, like, week four. The producers are cramming a lot into what's already been a very dramatic season. Villain Chad finally got eliminated on the highly dreaded two-on-one date, but he definitely wasn't done with his time on the show. Following JoJo kicking Chad to the curb, Chad showed up (with producers' help, I'm sure) at the Bachelorette house in Pennsylvania, where they were all staying. Why did Chad come back to The Bachelorette?
Chad needs to get a grip, because he just couldn't handle that JoJo was rejecting him. Alex finally filled JoJo in on the many threats that Chad had made to the other guys in the house (the last one, just hours earlier, was telling Jordan that he was going to find him after the show was over and "beat his a**"), and boy, was she shocked. Why? I don't know, because Chad seems pretty obvious to me, but Chad wouldn't go down without a fight. He had all sorts of comments to say about JoJo, and then he came back to the house, probably to threaten and perhaps actually get physical with the other contestants.
My question is — why would the producers even let Chad come back to the house? With a man that volatile, isn't it easier to just bring his bags to him and say "Sayonara?" I get that it's all about ratings, but I actually think it's not safe for Chad to be around any of the other contestants. He's just too much of a loose cannon, and now that he's angry that he's been rejected, it could get ugly. Is it worth it? I guess we'll see on the other side of this "to be continued" episode.
Images: Rick Rowell/ABC