This Show Could Be The Next 'True Detective'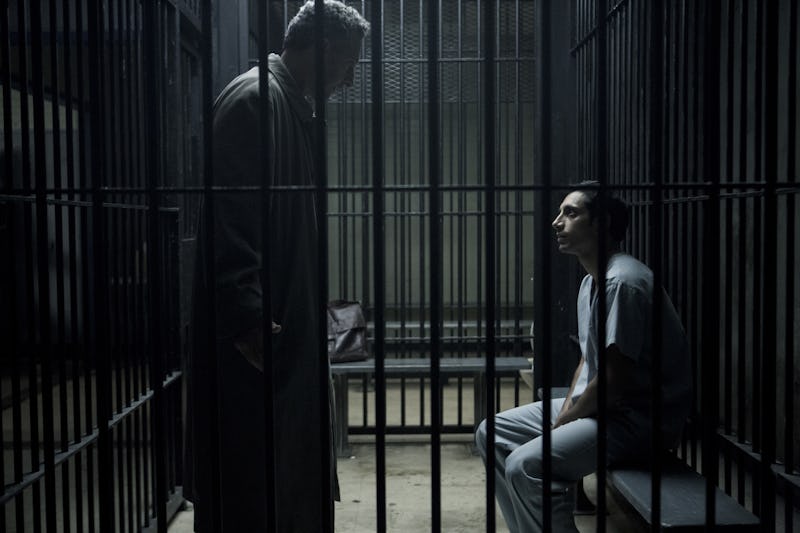 An eight-episode television series about a brutal murder, written by an American crime novelist and directed by an acclaimed filmmaker. Leading men most widely known for their film work. The kind of dark, cinematic quality you can only find on HBO. Am I talking about True Detective Season 3? Sadly no, since a third edition of that anthology show seems increasingly unlikely to ever come to pass. Rather, I'm referring to HBO's upcoming limited series The Night Of, premiering on Sunday July 10 — which shares more than a glancing resemblance to its network sibling. And if the latest The Night Of official trailer is any indication, this new show could very well be the next True Detective, in terms of both quality and buzz.
While TD was written and produced by author Nic Pizzolatto (Galveston) and directed by Cary Fukunaga (Beasts Of No Nation), Night Of was written and produced by author Richard Price (Freedomland) and directed by Steven Zaillian (Oscar-winning screenwriter of Schindler's List). Whereas TD starred popular film actors Matthew McConaughey and Woody Harrelson in leading roles, Night Of will star John Turturro (O Brother, Where Art Thou?) and Riz Ahmed (Nightcrawler) in addition to a stellar supporting cast that includes Oscar nominee Jeannie Berlin (The Heartbreak Kid) and HBO mainstay Michael K. Williams (The Wire).
The acclaimed first season of TD unraveled the sprawling conspiracy of the Yellow King while tackling heady existential themes. (The less said about Season 2 the better.) On the other hand, Night Of will center on the relatively straightforward murder of a young woman and the Pakistani man accused of committing it; the show will undoubtedly be focused less on the idea that time is a flat circle and more on themes of race, class, and our criminal justice system.
Given the superficial similarities between this show and TD — and the fact that HBO's flagship drama Game Of Thrones will be coming to an end in only two more years — is it possible that Night Of will be groomed as a potential GoT replacement? Unfortunately, that doesn't seem likely, given that the show is being billed as a "limited series," which implies that it will be a one-and-done. However, perhaps HBO is just being cautious after the disappointment of TD Season 2, and is simply waiting to see how the first edition of Night Of turns out before announcing more.
After all, The Night Of is based on a British series called Criminal Justice that ran for two seasons back in 2008-'09. (The first season starred Skyfall's Ben Whishaw as the accused murderer.) So we know that there's at least one more season's worth of story to adapt after this one — and then god only knows how many more seasons' worth of original material that can be created after that if the show really takes off.
So if the buzz is strong, the reviews are glowing, and the ratings are high, don't be surprised if HBO announces that this "limited series" is suddenly going to be renewed for a second season and become the network's hottest new anthology series. If that happens, then The Night Of really will be the next True Detective.
Images: Craig Blankenhorn, Barry Wetcher/HBO