Kylie's Majesty Metal Lip Kit Has A Release Date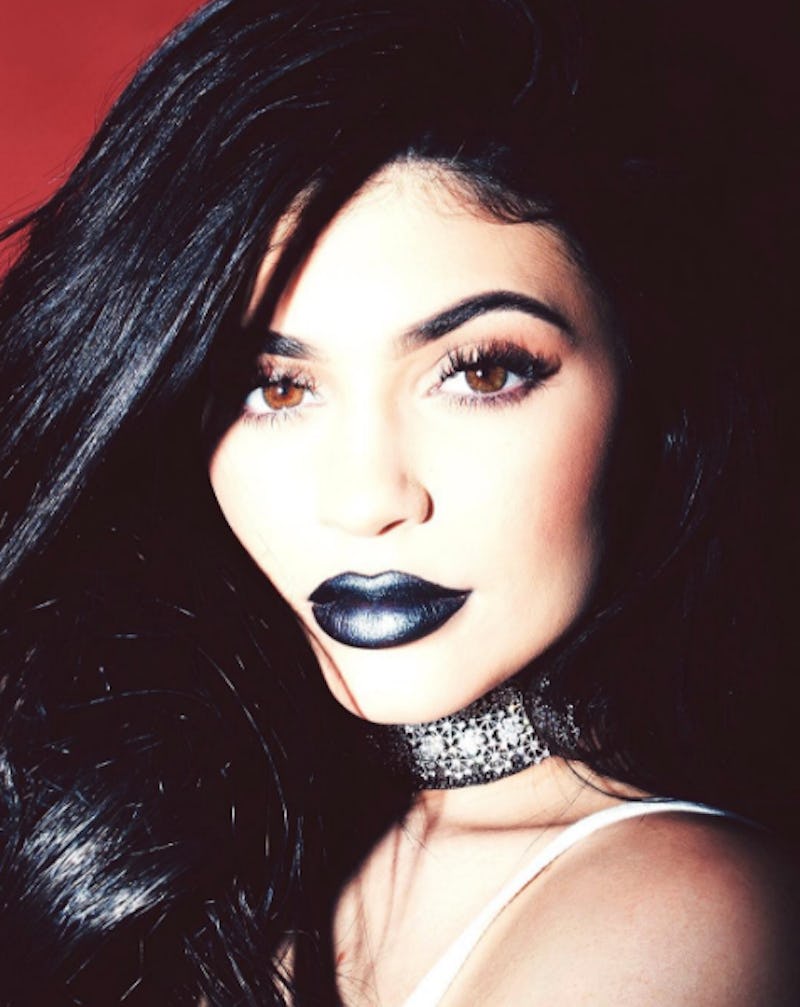 After the hotly anticipated launch of her Dead of Knight lip kit and the quick sell out of her other lip kits and glosses, Kylie Jenner wasted no time getting her next Kylie Cosmetics lip kit, Majesty, ready to launch. That's right, the beauty mogul posted an official launch date for her latest lip kit, a gorgeous blue x black metal shade that's matte and amazing. So when does Kylie's Majesty lip kit come out? I've got the answer.
Jenner posted on both her personal Instagram page and the Kylie Cosmetics one that the official launch date of the Majesty lip kit is this Thursday, June 16. How exciting, right? It's only a few days away. And although she didn't post a time, it'd be a good bet that it'll go on sale at 1:30 pm PST, because that's when the last lip kit sale started.
Ever since Jenner announced that Majesty was the latest lip kit shade, fans have been waiting to find out when it would be on sale. And after Jenner's black matte Dead of Knight lip kit shade sold out quickly last week, I was officially convinced that Jenner's foray into dark lip colors was going to be a success. The two shades are different, but they're both the darkest and edgiest ones that Jenner has come out with so far. And it'll be out so soon — here's the official Instagram announcing the date.
This blue-hued black shade is so gorgeous on Jenner, and it's really unique and different than all her other metals lip kit shades so far.
Here's a shot of the shade in the tube, on Jenner, and swatched as well. It looks so great on her, right? I love how the shade changes depending on the light and whether you're inside or outside.
Here's Jenner wearing the shade when she first announced it.
And here's her best friend Jordyn Woods rocking it. It looks so different on the two of them, but equally amazing. I can tell it's definitely going to be a popular choice for Kylie Cosmetics fans.
Jenner even posted a picture of the lip kit process showing a behind-the-scenes shot of how the Majesty shade gets made. So cool. I love how much Jenner interacts with her fans on social media. It totally makes the crazy sell-outs worth it. And for now, mark those calendars for Majesty to go on sale.