Zakiyah Will Be Your Fave 'BB18' Houseguest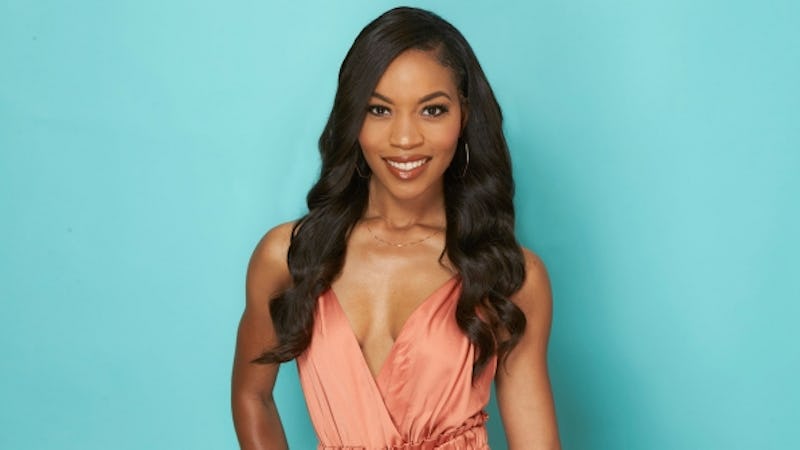 On a bright Tuesday afternoon, the world was suddenly bombarded with identities of the Big Brother 18 cast, and bombarded I mean "Seriously, why would you do anything else with your afternoon but read through the biographies of these 12 strangers we're about to get to know very well?" After a casual read through, I'm already throwing all my money behind Zakiyah Everette from Big Brother , a 24-year-old preschool teacher who appears to love beauty and living her life to the fullest. According to her favorite activities and motto anyway. If you're like me, you can tell a lot about a houseguest from their motto alone. But if you're, you know, a normal person, you might need to know a little more about what makes Zakiyah Zakiyah before you start betting on her — especially over the houseguests that are related to former houseguests.
And I'm fine with that. I'm here to help you. While there isn't a ton of information about Zakiyah out there, not even the name of the school at which she currently teaches preschool, I've still managed to unearth a few facts about her from her official CBS biography and beyond. In addition to being one of the POC representing our community on Big Brother this season, here are some other things you should know about Zakiyah going into Season 18.
1. She Loves Celebrity Gossip
In her bio, Zakiyah mentions that one of the hardest things for her to give up going into the house is "catching up on my celebrity drama." I wonder what she thinks about Kim Kardashian's Instagram or Kanye West's latest tour.
2. She Graduated From UNC Charlotte
According to the school's Africana Studies newsletter, Zakiyah Everette (pictured on page 19), graduated in May 2015 with a degree in Africana Studies.
3. She's A Social Studies Teacher
On that note, the same newsletter says that she teaches Middle Grade Social Studies. I'm not sure you learn social studies in preschool, but it's cool to know that she has that focus.
4. She Might Have A Pinterest
If this is the same Zakiyah Everette, then you can find boards devoted to her style, her future wedding, and class crafts. If it's not, well, someone with her name and very overlapping interests is on Pinterest.
5. She Might Be A Drake Fan
Her motto is "you only live once," which was everywhere after Drake put it in his song "The Motto" with the abbreviation of YOLO. Of course, the fact that she doesn't just say YOLO might mean that she's not a Drake fan, but I doubt it.
6. She's Not Floater
Her strategy for winning is listed as, "Go in, be real, and actually play the game." You hear that? Actually play the game. I can't wait to see her take an active hand in masterminding the proceedings.
It's not much, but I'm sure we'll get to know Zakiyah even better when the season begins. For now, get ready to fall in love, because this preschool teacher probably has a lot to school the other houseguests on.
Images: CBS; Giphy (5)