The Awful Thing Brock Turner's Judge Said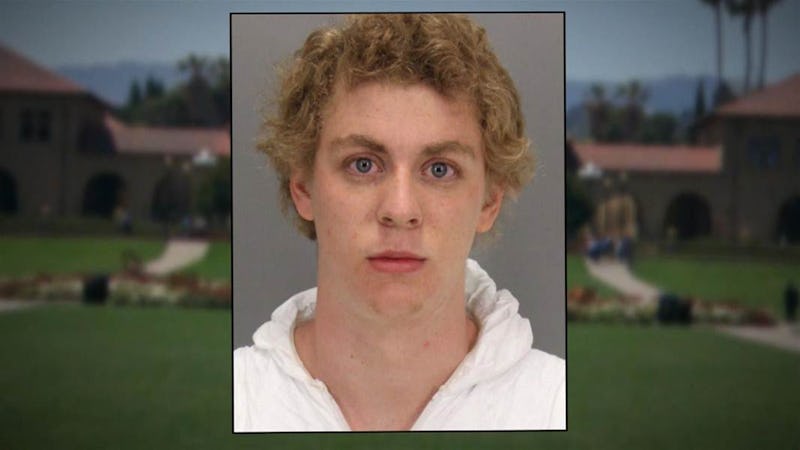 As the backlash against Judge Aaron Persky grows, new details regarding his lenient six-month sentence for convicted rapist Brock Turner continue to emerge. The latest is truly appalling, and finally explains the thinking behind the otherwise inexplicable sentence. A transcript of the Brock Turner sentencing hearing quotes the judge as saying, "I take him at his word." Yes, you heard that right: He believes Turner's version of the events.
Believe it or not, it gets worse when you hear the full context. Turner's lawyer had argued at the June 2 hearing that Turner admitted to "digitally penetrating" the women, but that Turner claims he recalls the victim giving consent. Judge Persky believed him. Here's what he said: "I mean, I take him at his word that, subjectively, that's his version of events. The jury, obviously, found it not to be the sequence of events." In essence, this implies the judge disregarded the jury's conviction and used his own judgment to decide the punishment for the three felony charges.
According to The Washington Post, Judge Persky also remarked that Turner's regret or guilt was real — despite Turner never accepting the charge. Post reporter Susan Svrluga wrote, "He said he believed Turner felt genuine remorse." But then he also acknowledged that the victim didn't think Turner acknowledged what he'd done. "In essence, [Judge Persky] said the defendant doesn't have to agree with the verdict to feel truly sorry," Svrluga pointed out.
This can only further undermine the judge's decision. Persky was already under fire for saying that a longer prison sentence "would have a severe impact" on Turner. He gave the former Stanford student six months in county jail even though the DA had asked for six years in state prison.
The victim described her experience in a letter which went viral. "I am a human being who has been irreversibly hurt," she wrote, explaining why she thought such a lenient sentence was a mistake. She said that the judge "should not create a culture that suggests we learn that rape is wrong through trial and error."
On Tuesday, a letter was published from a juror which accused the judge of disregarding the jury's convictions in the case. "It seems to me that you really did not accept the jury's findings. We were unanimous in our finding of the defendant's guilt and our verdicts were marginalized based on your own personal opinion," he wrote in a letter to Judge Persky which was published in the Palo Alto Weekly.
Given the the contents of this transcript, it would seem the juror is dead right. More than a million people have signed petitions to recall Judge Persky, but signatures need to be collected in Sara Clara County to do so.