7 Cooling Sprays For Summer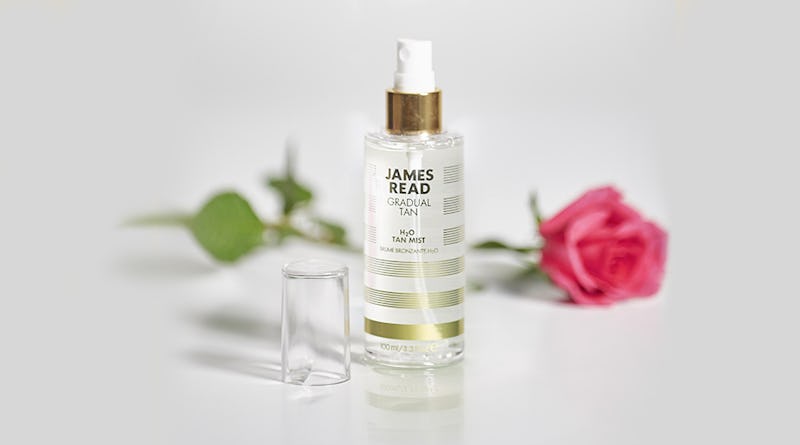 Summer's here, and if you're anything like me your bag is packed with all things anti-sweat: deodorant, blotting papers, and heck a change of clothes for when things really heat up. It can be kind of miserable, especially if you live in the south. While everything I mentioned is 100 percent necessary, there's one thing I never leave home without. Here are 6 cooling sprays your face needs this summer to stay fresh and hydrated.
I love makeup setting sprays, especially in the hotter months. They can prime, protect, and refresh your skin, and make sure your makeup stays on all day. Luckily, some setting sprays and spritzers have a cooling sensation that is so refreshing, you'll want to have one in your bag 24/7 this summer.
Ingredients like aloe, mint, eucalyptus, and rose can be calming, cooling, and refreshing for hot or dry skin. They can even be a boost of energy for dull, hot, sleepy afternoons.
You can use these before your makeup as a primer, or on top of your foundation to set your makeup, or throughout the day to revive makeup that becomes dry, patchy, or uneven. It'll give your makeup a boost and your skin some much needed love.
Below are my favorite cooling sprays for summertime. Chill out while maintaining your summer makeup look.
1. GuerlainTerracotta Jambes De Gazelle Cooling Bronzing Mist
GuerlainTerracotta Jambes De Gazelle Cooling Bronzing Mist, $64, Sephora
For an instant, deep bronze without the hot sun exposure, spritz this all over and watch it dry instantly.
Fresh Rose Floral Toner, $42, Amazon
This toner moisturizes for 24 hours, and the rose gives a cooling sensation that calms and hydrates.
Urban Decay Chill Makeup Setting Spray , $31, Sephora
This is my favorite in the lineup, with temperature control technology so it still feels cool hours after you apply it.
Hampton Sun Serious Shimmer Cooling Spray, $32, Amazon
Aloe vera and chamomile join forces to keep your skin calm and cool, and the natural shimmer creates an all-over highlight.
Evian Mineral Spray, $13, Amazon
This is another favorite of mine. Spray after you've completed your makeup to make sure nothing is cakey, and respray throughout the day as your makeup starts to look and feel dry!
Sun Bum Continuous Spray Aloe Vera Cool Down, $13, Amazon
Feelin' the burn? This dry touch body oil has cucumber and Vitamin E to revitalize your skin.
James Read Gradual Tan H20 Tan Mist, $31, Target
This gorgeous mist will cool your face, thanks to its hydrating rose water, and also doubles as a makeup primer and a setting spray.
Image: Courtesy of Brands