So, Did Bennett Return To 'OITNB' Or Not?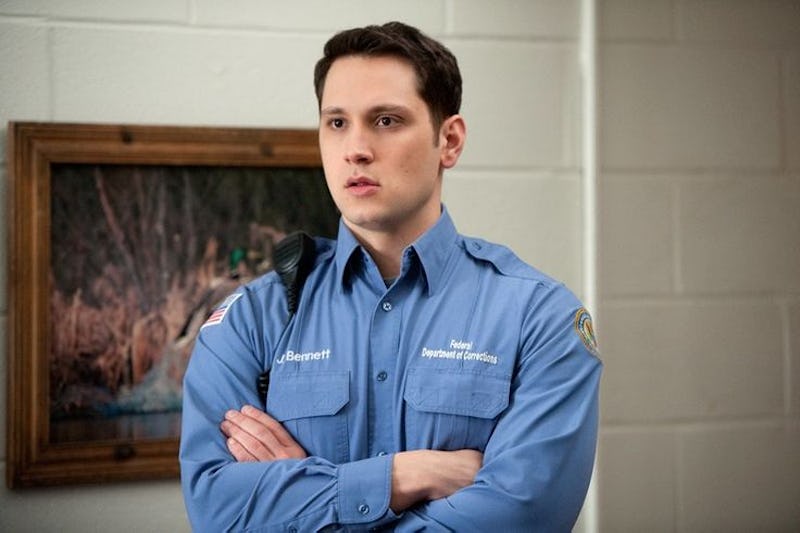 Spoilers ahead for all of Orange is the New Black Season 4. Well, I hate to break it to you folks, but, as much as fans wished for it to happen, Matt McGorry, aka John Bennett, is not on Orange is the New Black Season 4. I held out all year that he'd return to Daya to make things right, but Bennett is not coming back — at least not this season, (I'll hold out for Bennett in OITNB Season 5, I guess.) I'm kind of disappointed that this storyline didn't get an exact resolution, but I guess that's more true to real life. People leave sometimes, they don't always explain why, and they don't always come back.
At this point, even if he did return, I wouldn't want Daya to take him back. That was a really low move he pulled, and she deserves better. But, I do also think she deserves an apology and some closure. However, she didn't get it in Season 4, so it's looking like everyone in the cast was serious when they said McGorry's future on the show wasn't looking good.
It was fun while it lasted, Bennett, and I'll never forget you dancing to "Hollaback Girl." So, at least there's that.
Fingers crossed he makes things right in Season 5. (Yes, I am in denial, it's fine.)
Image: Netflix